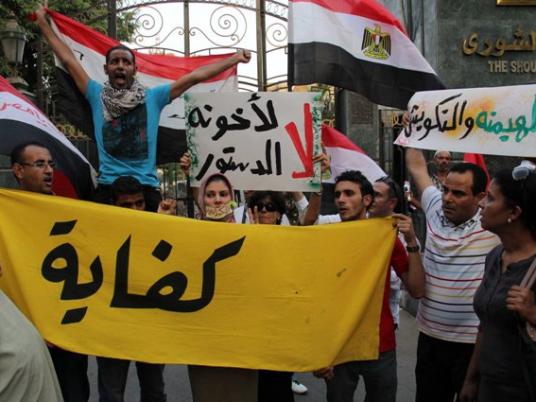 Popular Current founder Hamdeen Sabbahi said Wednesday that the seeks to complete the revolution "through the ballot box."
Speaking at a symposium at the American University of Cairo titled "A Model Egyptian Parliament," Sabbahi added that President Mohamed Morsy should ensure fair elections in order to end the country's political polarization, warning that "otherwise, the peaceful civil resistance would take to the streets."
"If we increase production, we will be able to provide free education and better health and basic services," he added.
Mohamed Abul Ghar, head of the Social Democratic Party, said at the symposium that the National Salvation Front is running strongly in the upcoming parliamentary elections.
"We have abandoned the election boycott," he said, while calling for the dismissal of the government and Prosecutor General Talaat Abdallah in order to ensure the integrity of the elections.