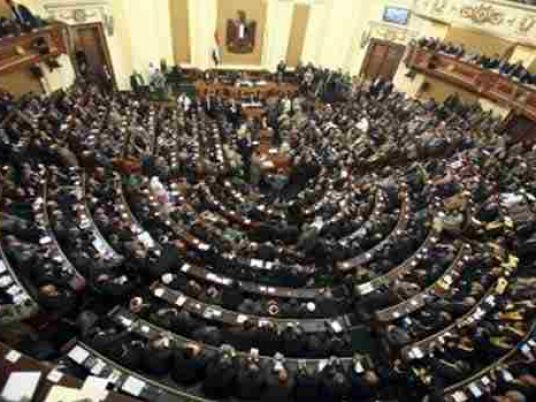 MP and presidential hopeful Mohamed Anwar al-Sadat called for a permission to hold a meeting with MPs at the House of Representatives to present his election platform and garner the required 20 votes of MPs, which will allow him to run in the presidential race.
Sadat, who is also chairman of the Reform and Development Party, submitted a letter to Parliament Speaker Ali Abdel Aal requesting that Abdel Aal instructs the parliament's General Secretariat to prepare a hall for the meeting.
Meanwhile, MPs raced to the House of Representatives on Tuesday afternoon to sign forms supporting the candidacy of President Abdel Fattah al-Sisi, in order to make him legible for competing for a second term.
The General Secretariat of the House of Representatives allocated a hall to collect MPs' signatures.
Approximately 464 MPs, including Parliament Speaker, Ali Abdel Aal, signed, while members of the "25-30 Alliance" did not. Some of the bloc's members said that they were still considering the decision of whether to sign or not.
The collection of signatures comes as the National Elections Commission (NEC) announced that several conditions must be met by presidential hopefuls in order to be considered a legible candidate. These include the submission of their criminal record, financial statement, the support of 20 MPs, and the candidate's recognition of their civil and political rights.
Despite the commission's terms being met with criticism regarding the difficulty of achieving 20 signatories in the laid out election time table, Ramy Mohsen, the director of the National Center for Parliamentary Consultancy, responded at a press conference on Tuesday, by saying that the constitution states in Article 142 that any presidential candidate must be nominated by at least 20 MPs, or supported by at least 25,000 eligible voters in at least 15 governorates, with at least 1,000 supporters from each governorate.
Sadat slammed on Tuesday the timetable for the upcoming presidential elections as strange, saying they do not bode well for the electoral process.
Edited translation from Al-Masry Al-Youm