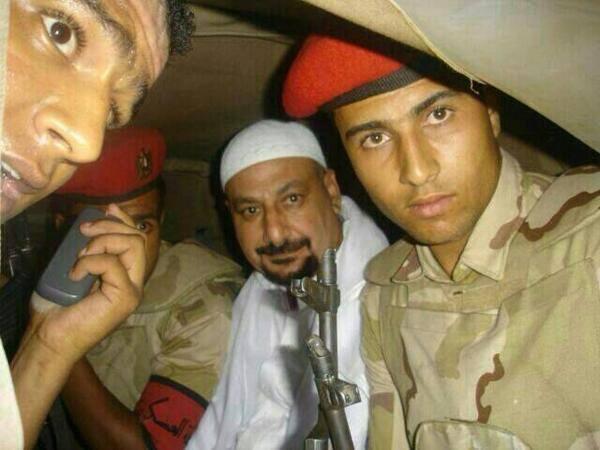 Preacher Safwat Hegazy, known for his ties with the Muslim Brotherhood, was captured by security forces in Matrouh on Wednesday. He faces charges of incitement to committing acts of violence, as well as attempted murder.
Hegazy was arrested in the Siwa oasis in Matrouh, in the west of Egypt, on his way to flee to Libya, a security source told Al-Masry Al-Youm.
Hegazy, according to sources, is likely to be interrogated on charges of incitement against the police and the killing of citizens, particularly in the wake of violence that erupted between security forces and supporters of deposed President Mohamed Morsy on Nasr Road and near Republican Guard Headquarters last month. He faces imprisonment.
When arrested, Hegazy was reportedly disguised in women clothes, wearing a face veil. When Hegazy took it off, he appeared to having dyed his hair black and shaved parts of his beard.
Hegazy had appeared in a number of locations in east Cairo before his arrest. A
uthorities are now investigating how he managed to flee to Matrouh.
Prosecutor General Hesham Barakat has earlier referred Hegazy, in addition to Brotherhood leader Mohamed al-Beltagy and two doctors at the field hospital in the Rabaa al-Adaweya sit-in, to Cairo Criminal Court, on charges of abducting three police officers and involuntarily detaining and torturing them inside the sit-in.
The defendants face the charges of resisting the authorities, thuggery, and the attempted murder of officers Mohamed Mahmoud Farouq and Hani Eid Said.
Edited translation from Al-Masry Al-Youm