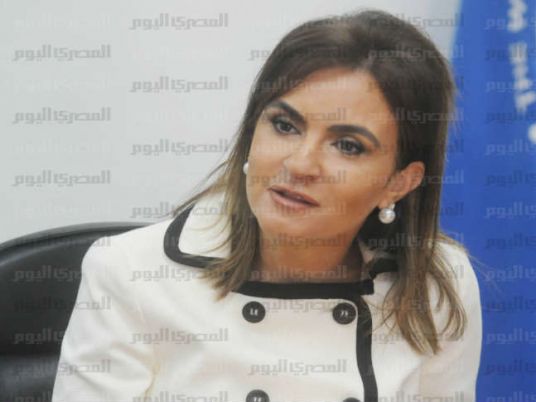 Arabian Business magazine included Egypt's Minister of Investment and International Cooperation Sahar Nasr in the list of 100 most influential figures in the Arab world during 2016 in the government work category.
According to the magazine, Nasr was chosen for being "a leading economic, financial and development expert at the World Bank"; a professor at the American University in Cairo; in addition to her outstanding performance since taking office first as minister of international cooperation in 2015, and then as minister of investment after the integration of both ministries in February.
According to data obtained by Al-Masry Al-Youm, the minister was able to hold more than 100 meetings inside and outside Egypt in the first three weeks of her appointment as minister.
Many former officials, politicians and investors in Egypt and abroad bet on Nasr's success in making quantitative and qualitative change in the climate of investment in Egypt, especially since the Minister started intensively developing the system of work at agencies dealing with investors; holding meetings with investors to solve their problems with the government.
Nasr received an international honor in February 2016, when the United Nations Development Program selected her as one of its "Pioneer Ministers" as part of the program's celebration of the 50th anniversary since its foundation.
Nasr was appointed as the international cooperation minister in 2015. In March 2016, Prime Minister Sherif Ismail issued a decision appointing her as Egypt's representative at five international institutions, namely the World Bank, the Arab Bank for Development in Africa, the African Development Bank, the Arab Fund for Social and Economic Development, and the European Bank for Reconstruction and Development.