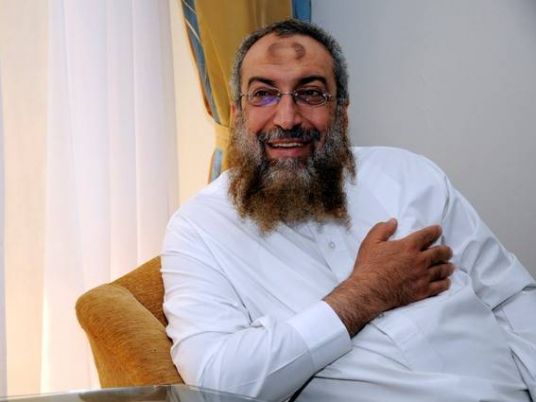 Public Prosecutor Hesham Barakat decided on Saturday to refer Vice-Chief of the Salafi Dawa Yasser Borhamy to the Cairo Appeal Prosecution for interrogations over contempt of religions.
Naguib Gebrael, head of the Egyptian Union of Human Rights Organizations (EUHRO), and other Coptic and Islamist figures filed a report against Borhamy on Friday for insulting the Coptic Easter.
Gebrael called for bringing Borhamy to trial over contempt of religion and inciting rape of women.
Gebrael told Al-Masry Al-Youm that Borhamy holds contempt for Copts at all of their occasions and that he incites against celebrating Coptic feasts through edicts and remarks.
Gebrael said that Borhamy's danger is equal to that of the Muslim Brotherhood, adding, "Whoever tries to ignite sectarianism, divide between Copts and Muslims and incites hatred among citizens indirectly and the rape of women should be penalized by law."
Edited translation from Al-Masry Al-Youm