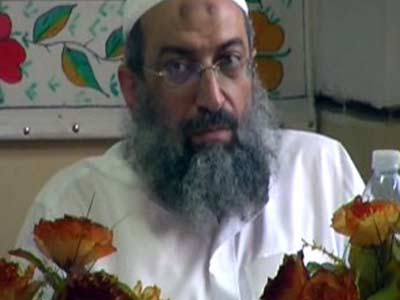 Salafi groups attacked Salafi Dawah vice president Yasser Borhamy Tuesday for his public comments that a loan Egypt is set to receive from the International Monetary Fund does not constitute usury, a practice prohibited in Islam.
Borhamy said in a fatwa, or an Islamic legal ruling, Sunday that since the loan's interest rate is only 1.1 percent, to be paid in the form of administrative fees, it can be considered a grant.
The Islamic Legitimate Body for Rights and Reform, however, has ruled that the IMF loan is usury.
"God has absolutely prohibited usury, and enforced its punishment in every religion without differentiating between small or big amounts. The usury in loans is prohibited unanimously by all scholars," said a statement signed by the heads of the body.
"Getting loans with interest is an act not allowed [if one has] a personal or a social need. It is rather allowed by necessity, like [if one is forced to eat] a deceased animal," the statement added.
The body also called upon those in charge, referring to President Mohamed Morsy, to "look for available and lawful substitutes and to do their best to avoid interest-based loans." The scholars said that the loan's necessity should be judged by economic experts, not the public.
The body also called upon Morsy to do his best to develop the country's economy, ration expenditures and retrieve stolen funds.
Khaled Saeed, a spokesperson for the Salafi Front, said Borhamy's opinion would cause political and legislative losses for Salafis.
Saeed said the Salafi Front takes its fatwas from the Islamic Legitimate Body for Rights and Reform, and especially does in this case since the head of the body, Ali al-Salous, has a doctorate in Islamic economics.
Edited translation from Al-Masry Al-Youm