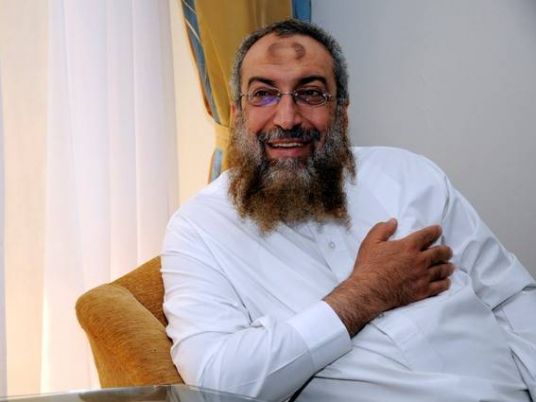 Vice-Chief of the Salafi Dawa Yasser Borhamy has issued a religious edict, saying that Muslims are forbidden from watching football matches in the World Cup as it could be seen as admiring disbelievers.
In his edict posted on Ana Salafi, the official website of the Salafi Dawa, Borhamy said, "the World Cup matches distract Muslims from performing their [religioius] duties. They include forbidden things that could break the fast in Ramadan as well as others fobidden in Islam like intolerance and wasting time. Football lovers like disbelievers of foreign teams' players and others, which is rejected."
Borhamy also called on football lovers to focus on their religion and stay away from such forbidden things.
Meanwhile, Mohamed Raafat Othman, member of Azhar's senior scholars, told Al-Masry Al-Youm that Islam does not prevent people from spending their time watching what they like, as long as it does not include anything religiously forbidden. Saying that watching matches leads to love of disbelievers is a hard argument to make, he said, as Muslims are ordered to be good to non-Muslims as long as they share mutual respect.
Bakr Zaky Awad, dean of Azhar University's Faculty of Fundamentals of Religion, said the edict was made by a non-specialist, adding that permitted entertainment is not forbidden in Islam.
Edited translation from Al-Masry Al-Youm