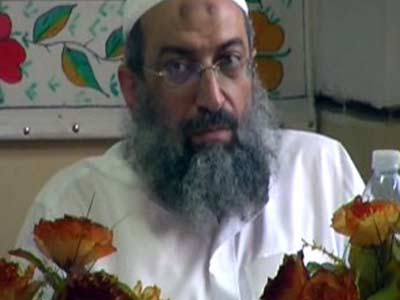 Yasser Borhamy, a top Salafi figure said on Tuesday night that he would join protesters calling on President Mohamed Morsy to step down if huge masses took to the streets on June 30.
"If millions of protesters take to the streets, I will ask the president to resign," the vice president of the Salafi Dawah said, adding "this would be a constitutional way to remove him."
In an interview with the Tahrir satellite channel on Tuesday, Borhamy added that "if the numbers in the street exceed those who elected President Morsy I will ask him to resign."
If Morsy refuses to step down then there will be an impasse, he said, expressing doubts, however, that there would be 13 million protesters in the streets as some predict.
Borhamy warned those taking part in the protest against spilling blood. "I warn everyone, Muslim Brotherhood and opposition included, that they would be playing with fire. Beware of bloodshed."
Tamarod, a movement opposed to the rule of Morsy, said one week ago that it had gathered 7 million petitions in its campaign to push Morsy to step down and hold early presidential elections.
Tamarod is planning a massive rally on June 30 on the anniversary of Morsy's victory of the presidential election.
The Tamarod campaign, which was launched last month, is seeking to gather 15 million signatures in support of holding early presidential elections. Meanwhile, Islamist groups are questioning the constitutionality of the campaign.
Morsy took office on June 30 last year. Observers claim that since the start of his term, freedom of expression and the press have declined and the economy has deteriorated. Furthermore, liberal and secular forces accuse his party, the Muslim Brotherhood, of manipulating the political arena.
Edited translation from Al-Masry Al-Youm