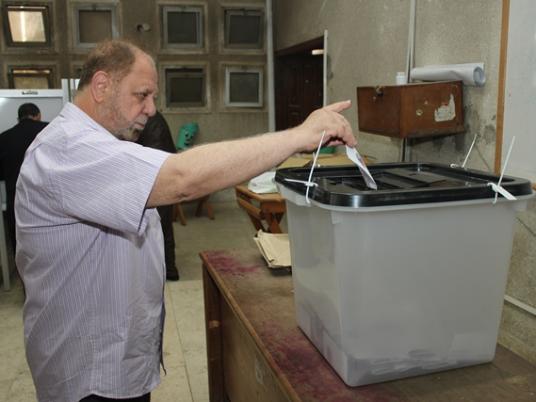 Salafi MPs made controversial statements during a Shura Council session Tuesday. The Shura Council is currently the sole legislative body in Egypt after the dissolution of the People's Assembly in June.
An MP of the Salafi-oriented Nour Party called for banning ballet in Egypt, describing it as "the art of nudes," while another MP from the Salafi-oriented Asala Party suggested disbanding the National Council for Women (NCW).
Salafis have an ultra-conservative understanding of Islam. The Nour Party, established after the 25 January revolution in the coastal city of Alexandria and officially recognized on 12 June 2011, was the first Salafi political party founded in Egypt. There are currently approximately 8 Salafi parties in Egypt.
These groups have become increasingly present on Egypt's political scene since the ouster of former President Hosni Mubarak, whom Salafis accuse of persecuting them throughout his rule.
Many accuse Salafi political groups of violating one of the doctrine's central tenets, which says that disobeying rulers is prohibited.
Nour Party member Gamal Hamed said yesterday that ballet performances at the Opera House spread immorality and obscenity to the people.
Hamed's comments came during a meeting of the Shura Council's Culture, Information and Tourism Committee, in which the budget for the Opera House for the new fiscal year was being discussed.
Hamed clarified that he is not against the arts in general, but that he opposes "nudity" in the name of art or under the banner of cultural slogans.
In a meeting of the Shura Council's Human Rights Committee Tuesday to discuss the budget of the National Council for Women, Adel Afifi, MP and founder of the Salafi-oriented Asala Party, suggested dissolving the rights organization.
Afifi recommended distributing NCW's budget equally between the National Council for Human Rights (NCHR) and the National Council for Childhood and Motherhood (NCCM).
Some MPs, including committee head Ehab al-Kharrat, expressed their rejection of Afifi's recommendation.
"A society that does not utilize half of its capacity does not stand up," Kharrat said. "Unfortunately, the current reality is backwards. In reality, we need 20 more National Councils for Women," Kharrat added.
MP Nabil Azmy also objected to the idea, saying: "We have to read and respect the Constitution before we talk. We have to give rights to women, not withdraw them."
"Such a thing should not be passed by the Shura [Council] lest we appear to be arbitrary or backward," Azmy continued.
MP Mervat Ebaid strongly opposed Afifi's suggestion and accused him of "being hostile to women," a characterization that Afifi rejected.
Edited translation from Al-Masry Al-Youm