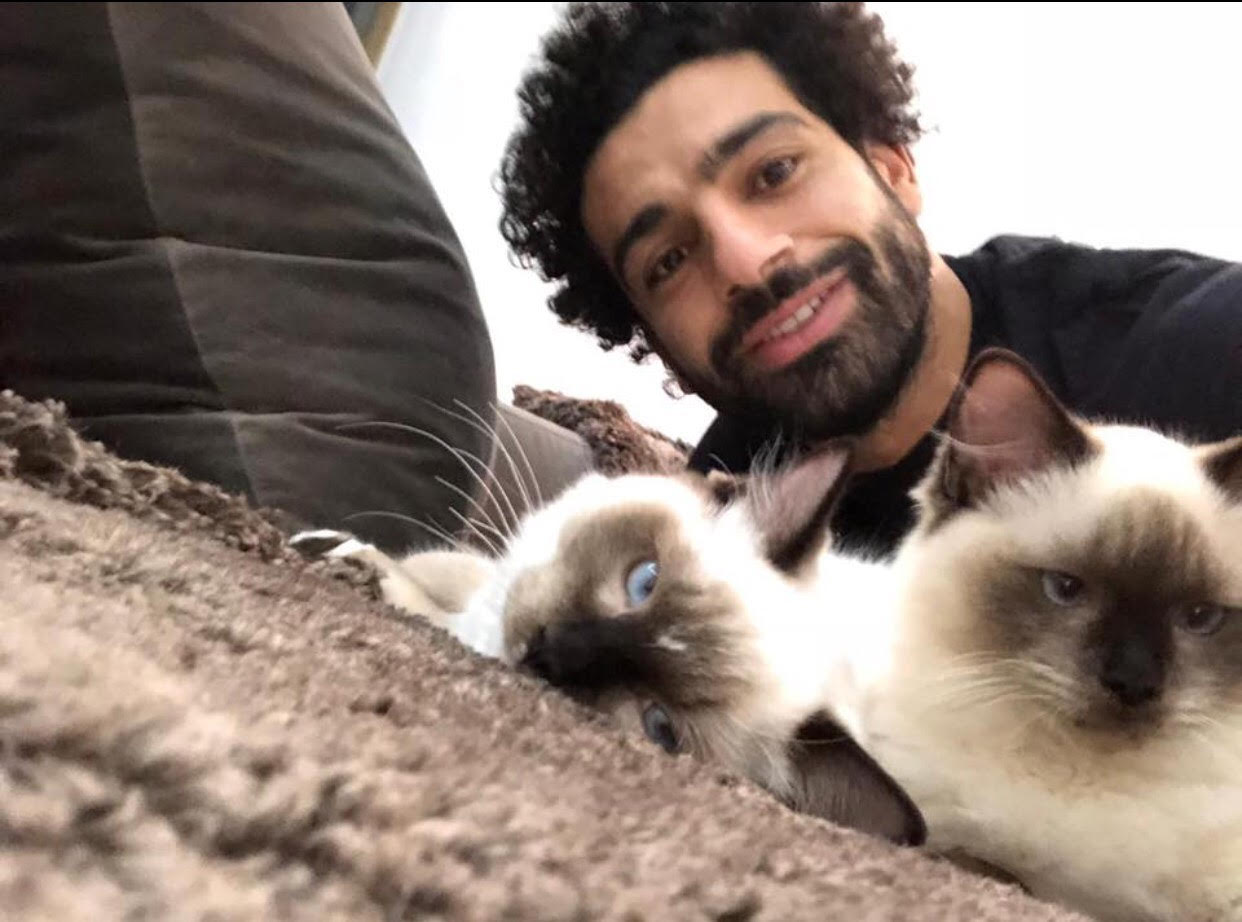 Mohamed Salah expressed his strong disagreement towards an Egyptian parliamentarian's suggestion to export cats and dogs for consumption in foreign countries.
On Monday evening, Salah shared a photo of himself on Facebook with two cats, writing "dogs and cats will not be exported anywhere. This will not happen and cannot happen." He ended the post with a hashtag, Arabic for "#no_to_breaching_animals_rights".
The post comes at a controversial time, with Egyptian animal rights activists up in arms over rumors that the country would export its dogs and cats to countries that eat them.
The rumor prompted a severe backlash from prominent figures, as well Egyptian society.
Two days ago, an MP demanded that the parliament put the Egyptian government under questioning on the topic.
The furor caused the spokesman of the Ministry of Agriculture to deny such an announcement occurred.
He claimed that the entire story was misunderstood, and that the ministry in fact meant there would be stricter measures for pet owners who wish to bring their animals abroad.
The story began when in October when Parliamentarian Margret Azer suggested the export of cats and dogs to countries that consume them, such as South Korea, after putting the animals under a week-long intensive feeding program to prepare them for slaughter.
Stray dogs and cats are widespread in Egypt's streets, mostly surviving on trash piles.
The number of people bitten by stray dogs from 2014 to 2017 recorded a total of 1.3 million, 231 of whom subsequently died, according to official estimates.
The animals are also frequently subject to abuse – particularly dogs, who have reportedly been targets of government poisoning and cull campaigns.