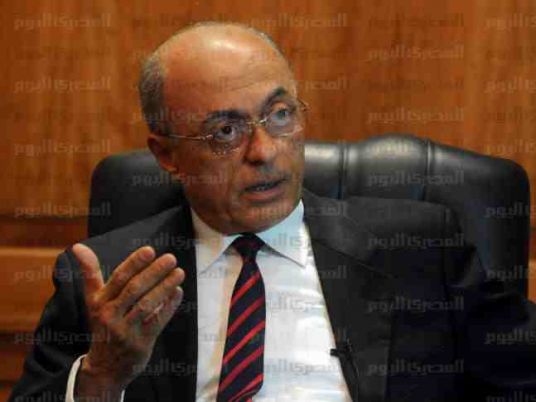 With his distinctive spectacles and sharp features, Major General Sameh al-Yazal memorably appeared on Egyptian television to offer his political insight following the ouster of President Hosni Mubarak's regime on February 11, 2011.
The Major General was asked by numerous television channels to give political analysis during the days of the post-revolutionary military junta. Whenever he appeared as a featured guest, Yazal was introduced by anchors as an expert in security and strategy due to his military and intelligence expertise.
Following the ouster of President Mohamed Morsi and the Muslim Brotherhood in 2013, he became a frequent guest in broadcasted political discussions.
Yazal began his career as an officer with the Republican Guard, later transferring to work with the General Intelligence. Following the June 30 protests, Yazal took charge of the Republic's Political and Security Research Studies Centre.
But it was the ouster of the Muslim Brotherhood and the rise of President Abdel Fattah al-Sisi that marked the real turning point in Yazal's political career.
After June 30 2013, Yazal founded the For the Love of Egypt parliamentary list, which garnered the majority of seats in the first parliamentary elections after Morsi.
The list was labeled by rivals as being backed by the security apparatus, and Yazal accused of attempting to play the role of a Mubarak-era businessman, or even the politician Ahmed Ezz.
Yazal refuted the accusation, saying that prior to the January 25 revolution he had rejected joining the dissolved National Democratic Party as the ruling party did not represent the people of Egypt.
"Now I have the right to form a coalition that represents the majority to back the Egyptian state," he declared at the time.
Yazal was born in 1946. He graduated from the Military Academy in 1965, and shortly after fought in the 1967 War, followed by the War of Attrition and the 1973 War.
Besides his work for the Republican Guard and General Intelligence, the Major General served as a minister plenipotentiary with the Egyptian Embassy in the UK, and as an adviser to the Egyptian Embassy in North Korea.
Yazal died on Monday April 4, 2016, at 70 years of age in a private cancer hospital in Cairo.