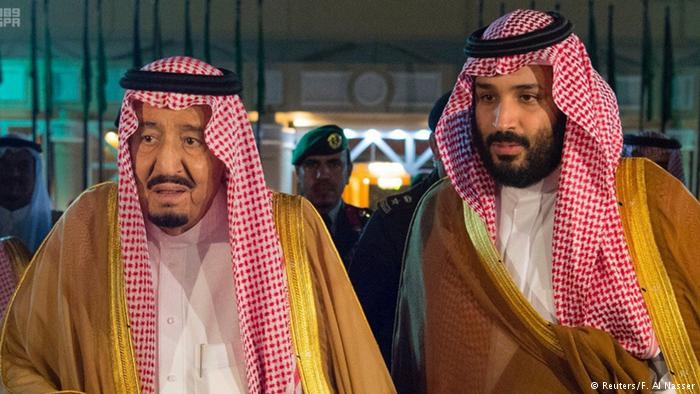 Since King Salman ascended Saudi Arabia's throne in 2015, his son and heir apparent Mohammad bin Salman has been nothing if not energetic. He has presided over a sweeping crackdown in which hundreds of allegedly corrupt Saudis were rounded up; moved aggressively against regional rivals including Iran, Qatar, and Yemen's Houthi rebels; and led an ambitious economic diversification program entitled "Vision 2030."
Not all his policies, however, have found international acclaim, a case in point being Saudi Arabia's campaign against the Houthi rebels in Yemen. Within Saudi Arabia, though, Mohammed bin Salman (or "MBS" as he is commonly referred to) is believed to enjoy the support of many young people, who make up two-thirds of the country's population and suffer from chronically high unemployment.
In recent decades, Saudi Arabia's kings were in their 70s or 80s when they took power. By contrast, the 32-year-old MBS will be decades younger when he eventually ascends to the throne. He has cast himself as a voice of the younger generation: "I'm young. Seventy percent of our citizens are young," he said in a 2017 interview. "We don't want to waste our lives in this whirlpool that we were in the past 30 years. We want to end this epoch now."
Generation gap in Saudi Arabia
"There is a clear generational gap in Saudi Arabia, personified by the rise of MBS and evident in the agenda he is pursuing," Kristin Diwan, senior resident scholar at the Arab Gulf States Institute in Washington, told DW. The crown prince and the reforms he supports "are perceived with more concern by many who have benefited by the old ways of doing things."
The low oil prices prevailing since 2014 have blown a hole in Saudi Arabia's budget, which funds a large public sector and a generous welfare system. In response, Saudi Arabia has embarked on a raft of economic reforms that include imposing new taxes, cutting subsidies, and planning the privatization of Saudi Aramco, the world's biggest oil company. The kingdom also launched an anti-corruption drivelast fall, led by MBS, that detained hundreds of prominent Saudis at Riyadh's Ritz-Carlton Hotel. So far, Saudi Arabia claims to have generated $107 billion (€87 billion) in settlement payments from those arrested.
These initiatives have been accompanied by social reforms such as permitting women to drive, beginning this June; reopening movie theaters, which had been banned for decades; and allowing public concerts.
Nabil Sayfayn, a master's student at MIT from Saudi Arabia's Farasan Islands, is optimistic about the economic reforms' impact on his generation. "Most people think that for the long-term vision for Saudi Arabia, these are good steps. Now we all suffer together a little bit, rather than everyone suffering more in the future," he told DW.
He added that allowing women to drive "will give women more opportunities, and also entice women to enter the workforce." Previously, women who wanted to work often had to hire a driver to take them from their home to their job.
Reforms gather pace, but will everyone benefit?
Diwan is less bullish, arguing that the crown prince's policies could present a challenge to Saudi youth. "As Saudi Arabia looks to cut government jobs and public welfare, it is younger Saudis just entering the job market who will be most affected." She said the Saudi minister of education recently told her that they "would be looking to start charging tuition for higher education, specifically for graduate students. That is always a tough sell with young people used to that being an entitlement."
Perhaps the more salient divide in Saudi Arabia is not between the younger and older generations, but between the highly educated and the less educated. "Better-educated and entrepreneurial Saudis find new social openings and economic opportunities, while those more dependent on the state sector face new challenges. It is worth noting that the latter category is by far the majority in the Kingdom," said Diwan.
Meanwhile, the reforms are continuing apace. "What MBS is doing now that is different … is how rapid these changes are happening. It's not expected that these changes would happen so fast," said Sayfayn. "This is one thing that many people are not accustomed to."