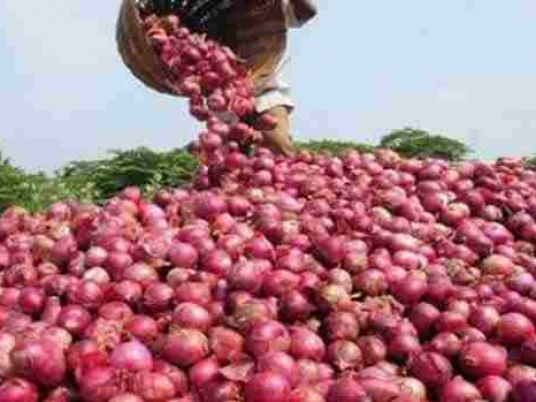 Egypt's Minister of Agriculture Ezz Eddin Abostait said on Friday that Saudi Arabia has lifted the ban on imports of Egyptian onions, following talks between officials from agricultural quarantines between the two countries.
Saudi's Ministry of Environment, Water and Agriculture previously announced a temporary ban on Egyptian onion imports in January, after it was shown to exceed the global limit for pesticide residues.
Abostait visited Saudi Arabia last month to resolve the issue, heading an official delegation including the head of the Central Department of Agricultural Quarantine Ahmed al-Attar and the director of the Central Laboratory for the Analysis of Residues of Pesticides and Heavy Metals in Food, Ashraf al-Marsafi.
He pointed out that Egypt continues to implement programs to ensure that there are no problems related to exports of any agricultural crops abroad regarding pesticide residues, and that the ministry is prepared through the Pesticides Committee for a biological control program in cooperation with the Export Council of Agricultural Crops.
Edited translation from Al-Masry Al-Youm