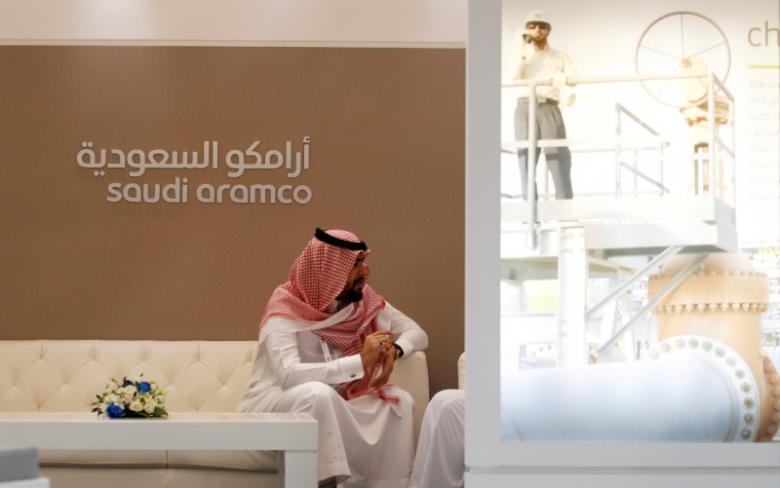 Oil giant Saudi Aramco has asked JPMorgan Chase & Co and Morgan Stanley to assist with its upcoming mammoth IPO and could call on another bank with access to Chinese investors, a source with direct knowledge of the matter said.
The US banks have joined boutique investment bank Moelis & Co in being tapped for coveted roles in what is expected to be the world's biggest initial public offering worth some US$100 billion.
HSBC Holdings Plc has emerged as the leading contender for a role among a list of five banks that could provide a pipeline to Chinese investors – an important part of the offering, the source said, adding that the other four are Chinese banks.
The final lineup for banks could still be adjusted, the source said, declining to be identified due to the sensitivity of the matter.
The IPO is the centerpiece of the Saudi government's ambitious plan, known as Vision 2030, to diversify the economy beyond oil. Up to 5 percent of the world's largest oil producer is likely to be listed on both the Saudi stock exchange in Riyadh and on one or more international markets.
Aramco, formally known as Saudi Arabian Oil Co, declined to comment, as did JPMorgan, Morgan Stanley and HSBC.
The Wall Street Journal reported earlier that JPMorgan, Morgan Stanley and HSBC had been selected as lead underwriters.
Citigroup Inc was also among those asked to pitch for an advisory position with Aramco, Saudi-based industry sources said last month.
The IPO plan has been championed by Deputy Crown Prince Mohammed bin Salman, who oversees the country's energy and economic policies. Last year, he said he expected the IPO would value Aramco at a minimum of US$2 trillion, and that the figure might end up being higher.
Saudi Arabia is considering two options for the shape of Aramco when it sells shares in the national oil giant next year: either a global industrial conglomerate or a specialized international oil company, industry and banking sources have told Reuters.
Saudi Aramco has also appointed international law firm White & Case, which has a long-established relationship with the state oil giant, as legal adviser for its IPO, sources familiar with the matter told Reuters this month.
Saudi Arabia is favoring New York to list Saudi Aramco, while also considering London and Toronto, the Wall Street Journal reported on Monday.
The oil giant also held discussions with the Singapore Exchange regarding a potential secondary listing, sources have said.
(Reporting by Mike Stone in Washington and Sumeet Chatterjee in Hong Kong; Additional reporting by Tom Arnold in Dubai, Reem Shamseddin in Khobar, Michelle Price in Hong Kong and Ismail Shakil in Bengaluru; Writing by Saeed Azhar; Editing by Edwina Gibbs)