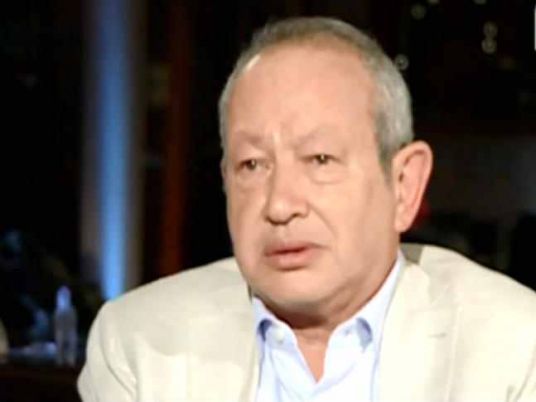 Egyptian billionaire Naguib Sawiris said in an interview aired on the privately-owned channel ONTV on Saturday that every person should be penalized for their actions and not for what their identity cards say.
"[Ousted president] Morsi should be tried, like Mubarak was. If innocent, he will be released. If no evidence is found against him, I will be the first one to support his right to be released," Sawiris added.
Sawiris went on to talk about the parliamentary elections, discussing the fact that his party had selected several figures who previously belonged to the disbanded National Democratic Party and brought them to the Free Egyptians Party. The new recruits were informed about the program, which is based on a free economy that fights poverty.
"We informed those persons from the NDP that we cannot currently afford to have clashes with the presidency, however this does not mean we will be silent on violations against some rights and freedoms," Sawiris added.
Edited translation from Al-Masry Al-Youm