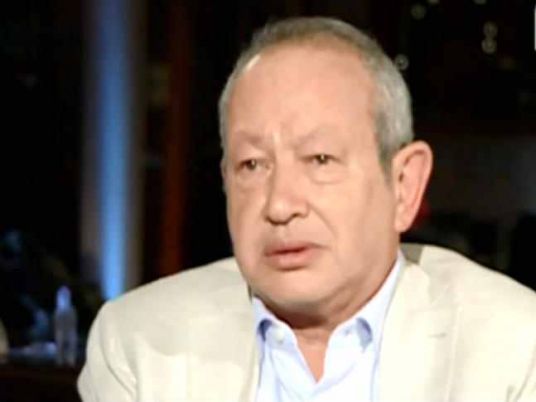 Business mogul Naguib Sawiris has announced that he is willing to sell his 20 percent share in independent daily Al-Masry Al-Youm if he finds a buyer. This is the latest twist in a proclaimed financial crisis that has prompted the 11-year-old paper to announce plans to lay off 60 percent of its workforce.
The Orascom Telecom chief told satellite TV channel CBC late Saturday that he was considering starting a new newspaper which would be chaired by Magdy al-Gallad, a former Al-Masry Al-Youm editor-in-chief who left the newspaper in 2012.
Al-Masry Al-Youm's most recent editor-in-chief, Mahmoud Musallam, resigned a week ago. His resignation came as the newspaper's board obliged employees to sign a disclaimer agreeing not to work part-time for other media outlets, as part of the restructuring plan. Apart from the paper, Musallam works as editor-in-chief for the satellite TV channel Al-Hayat.
Sawiris also said he was also considering buying satellite TV channel Ten.
Edited translation from Al-Masry Al-Youm