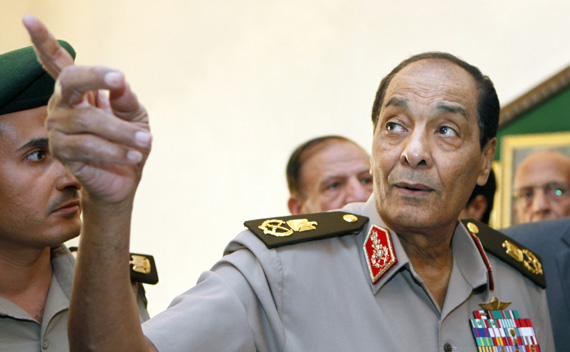 The ruling military council is putting together a constitutional declaration to govern the formation of the Constituent Assembly, a military source told Al-Masry Al-Youm.
"A constitutional declaration is scheduled to be issued by the Supreme Council of the Armed Forces, which includes the formation of the Constituent Assembly," the source said, adding that "a meeting will be held Friday to discuss this matter."
The move follows the Supreme Constitutional Court (SCC) ruling on Thursday leading to the dissolution of Parliament due to the unconstitutionality of the law governing its election. The now-dissolved Parliament had just elected a 100-member Constituent Assembly on Tuesday, which was tasked with the writing of the country's upcoming constitution.
The source said that the dissolution of Parliament has now become mandatory according to the SCC ruling.
The same source told Al-Masry Al-Youm that "according to the SCC verdict, Parliament has become unconstitutional, and is dissolved automatically without a decision from the SCAF."
"If a ratification is required from the head of the SCAF as the [entity] running the country, this will be mandatory and according to the law," the source added.
Legislative powers would now be relegated to the SCAF, the interim executive leader of the country.
The SCAF held a meeting Thursday evening headed by its chairman, Field Marshal Hussein Tantawi, to discuss the latest developments in the light of the SCC verdicts, especially with regard to Parliament.
State-run news agency MENA quoted the SCAF as saying that presidential runoff will go ahead as scheduled.
Edited translation from Al-Masry Al-Youm