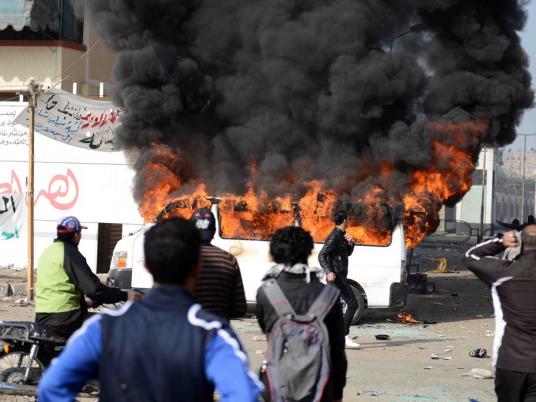 Officials postponed the beginning of Port Said schools' winter semester for at least a week on Wednesday, according to state news agency MENA.
Port Said Governor Major General Ahmed Abdallah, students will only be able to return to the classroom once security in the city is restored. He added that school education departments should adapt curriculums to make up for any missed days.
Exams were also postponed due to the violence that erupted in university dormitories between students and Ultras Ahlawy football fans.
At least 58 people died in recent violence that erupted after a court handed down 21 death sentences to people involved in the Port Said stadium massacre last February. Demonstrators had also taken to the streets following the second anniversary of Egypt's uprising to protest Mohamed Morsy's goverment.
Morsy responded by declaring a state of emergency and enforcing a curfew in the governorates of Suez, Port Said and Ismailia, although the curfew has since been shortened to three hours.
Edited translation from MENA