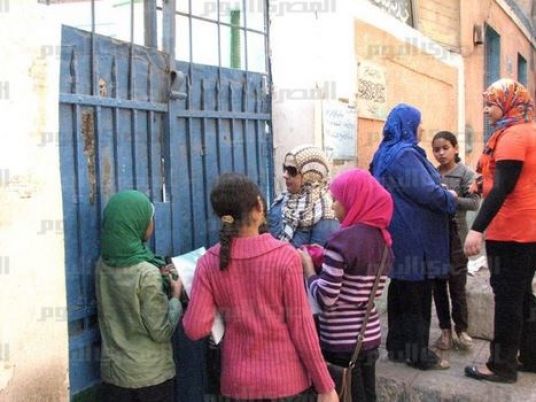 Education Minister Al-Helali Al-Sherbeni has referred a school social worker in Ain Shams to investigations by the ministry's legal body after allegations that she subjected a pupil to inappropriate punishment.
The incident came to light after a photograph was circulated on Facebook apparently showing the social worker punishing a student in class, holding him on the floor by placing her foot in his chest.
According to the narrative accompanying the image on social media, the woman was punishing the boy for whistling in class.
The woman is identified merely as "Adela", but she was later identified as working at Mohamed Abdo Preparatory School in Ain Shams.
The image was posted on a Facebook account under the name "Samar Soliman".
The boy apparently being punished is named as "Mohamed Hamdi", a student in grade eight.
According to the narrative provided with the image, the pupil pleaded to be let go, saying that he could not breath properly, but the woman ignored his pleas.