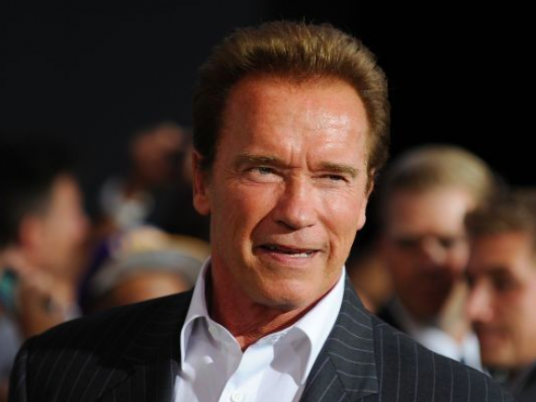 Action star Arnold Schwarzenegger has been honoured with the Zurich Film Festival's top "Golden Icon" award for his four decades of work both in film and politics.
The award celebrates an actor's or actress' lifetime achievements. Previous recipients include Diane Keaton and Morgan Freeman.
Schwarzenegger, who first came to fame as a bodybuilder who won the Mr Universe title at age 20, returned to making movies after two terms as California Governor from 2003 to 2011.
Few however have enjoyed the success of "The Terminator" or "Conan the Barbarian" in which he starred in the 1980s and '90s.
"I'm happy to be back into acting and I'm also very happy that I did my public service … so I will be doing many more movies," he said at the festival on Wednesday night.
The Austrian-American Schwarzenegger, 68, also presented his new movie "Maggie" at the festival, in which he plays a farmer struggling to look after his dying daughter.
Last month television network NBC said Schwarzenegger would replace U.S. Republican presidential candidate Donald Trump as the host of reality show "The Celebrity Apprentice".