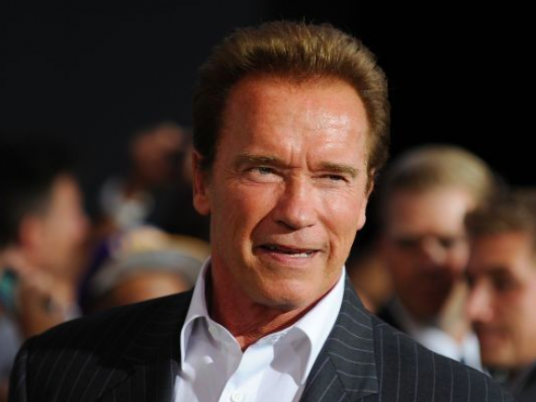 As Donald Trump prepares to take office as US president, another celebrity turned politician is about to take over his "Apprentice" TV show hot seat, and is hoping for higher ratings.
Arnold Schwarzenegger, the "Terminator" movie star who served two terms as California governor, promises a more humorous touch on "The New Celebrity Apprentice," starting on January 2 on NBC with a new round of stars taking on business-related challenges.
Schwarzenegger, 69, said he asked for the reality show to move from New York to California and to reflect his personality.
"Even though it looked very dramatic and terrific when you saw the boardroom in New York, it was kind of dark. I wanted to see everything more bright. I'm a very upbeat person and I have a good sense of humor," Schwarzenegger told reporters ahead of the premiere.
"I want to play up my personality. Trump did a great job playing up his personality," he said.
Trump's 11-year stint on "The Apprentice" and sister show "Celebrity Apprentice" catapulted him from New York businessman to a household name. More than 20 million Americans were regular watchers in the show's early years, falling to around six million in 2015.
News that Trump will retain an executive producer credit on the show, which usually involves a payment, caused a media furor earlier in December about potential conflicts of interest.
Schwarzenegger has said he doesn't expect Trump to take an active role in the show and has defended the arrangement as similar to his own transition from movie star to politician in 2003.
"I am the new host. I hope I can match up with what he has done and continue on with a great, successful show … I want to have my ratings a little higher than his were," he quipped.
The new show has some serious star power with its advisers, who include billionaire investor Warren Buffett, as well as ex- Microsoft CEO Steve Ballmer and former supermodel Tyra Banks.
The 16 contestants include singer Boy George, Motley Crue lead singer Vince Neil, boxer Laila Ali, and former "Jersey Shore" star Nicole "Snooki" Polizzi.
Trump used the catchphrase "You're fired!," but Schwarzenegger says viewers will have to wait and see what tagline he has chosen.
"You're terminated? Hasta la vista baby? Consider this a divorce? There's many, many lines we can grab. That's the great thing when you have had a long movie career," he said.