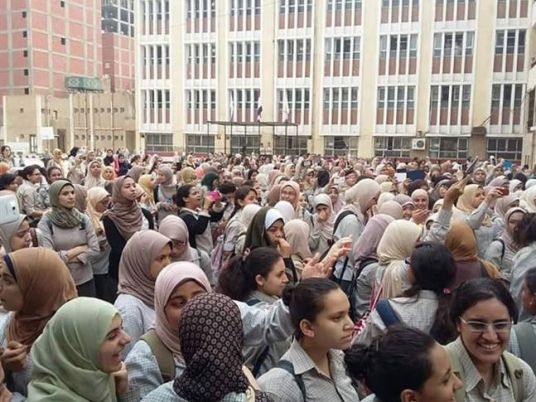 Dozens of secondary school students staged protests against the recently implemented attendance and disciplinary grading system on Tuesday.
The students staged a protest outside Saray al-Qobba Secondary School, Ansaf Saray al-Qobba School and Al-Aziz Bellah School in the Zatoun and Saray al-Qobba neighborhoods in Cairo, before they kicked off a march along nearby streets.
The students raised leaflets that read "A failing decision," and "We will continue, we are not afraid".
They chanted against Education and Technical Education Minister El Helali el Sherbini. "We will not backtrack on our rights," "Down with the education minister," and "No to the ten grades," they chanted.
Several parents also participated in the protests. They called for the cancellation of the decision, saying it opens the door to corruption through the bribery of teachers and is unfair because it does not apply to international school students or home schooled students.
Organizers of the General Secondary Students' Revolution against the Failing Education System campaign announced that it will stage a protest on Thursday at the headquarters of the Education Ministry to challenge the decision.
The students have also threatened to strike and boycott schools, particularly in light of the bad state of the schools, as well as unqualified teachers.
Edited translation from Al-Masry Al-Youm