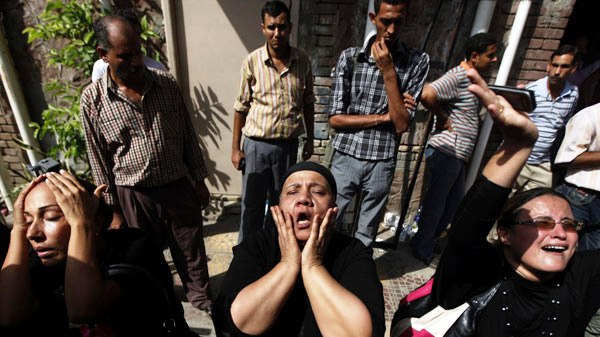 Clashes between security forces and Muslim residents of a village in Luxor governorate erupted on Friday, after a rumor that a family was holding a young woman who converted to Islam against her will.
Three police officers and four recruits were injured during the clashes, while police arrested 11 suspects for resisting arrest and for riotting and demonstrating without prior permission.
The Muslim crowds gathered near the houses of Coptic Christians in the village of Edaisat Qebli, near Tawd city on Friday demanding to see the young woman, Mariam, 18 years of age.
Police forces then arrived at the scene, but the angry crowds hurled stones at them, prompting them to respond by firing tear gas.
The woman reportedly disappeared in undisclosed circumstances after she converted to Islam over a month ago, a matter Coptic Christians in the village denied.
The Coptic Christians accused a Muslims young man of trying to convince Mariam to leave the village with him, so her family sent her out of the governorate to live with some relative so as to avoid renewed problems.
Police forces cordoned off the village, intensifying security deployment and dispersing the crowds.