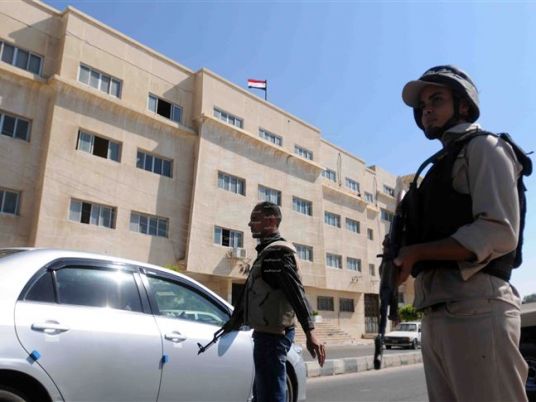 The Red Sea security authorities tightened inspection procedures at highway and border checkpoints on Sunday, particularly the checkpoint at the 85km mark on Safaga-Qena highway and the 5km mark Safaga checkpoint for vehicles coming from Upper Egypt, as well as checkpoints on roads from Lower Egypt to the southern border of Egypt.
Cars and their occupants were searched, license plates were checked on police computers and legal action was taken against fugitives who were wanted by the authorities, for example criminals who had been sentenced in absentia.
A security source said that after the Tanta and Alexandria blasts, strict instructions were issued to examine all vehicles coming from Upper Egypt and Lower Egypt and to inquire about the reason for their travel in an attempt to capture fugitives.
The sources said the procedures are in line with the law and the Constitution.
Qena residents were angered by the security measures applied at the entrance to the city of Safaga due to restrictions imposed on anyone not carrying documents to prove their employment in the Red Sea governorate.
According to Qena residents, the security authorities justified this measure by saying that the defendants in the Tanta and Alexandria bombings were from the governorate. The Interior Ministry had announced that 16 Qena residents are suspected of involvement in the bombings.
Residents complained of security forces' intransigence at the Safaga entrance, which is disrupting their way of life.
MP for Qena, Abdel Salam al-Sheikh, said this inflexibility on the part of security forces is unacceptable because it is unfair to generalize punishment against all Qena residents. He called for the punishment of defendants only, not all Qena residents.
Edited translation from Al-Masry Al-Youm