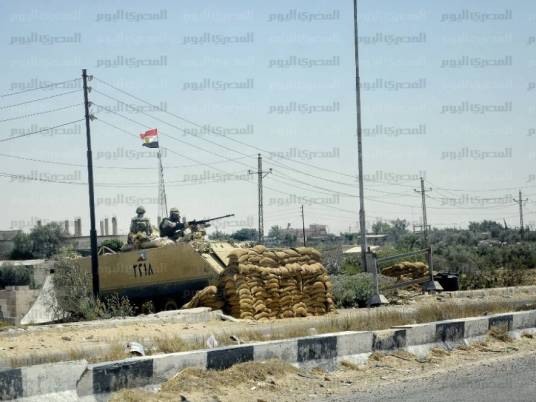 Security operations carried out by the army and police in Sinai have led to the killing of 10 terrorists and the injuring of dozens of others in the last 48 hours, a security source has said.
Those operations bring about positive results every day, the same source affirmed to MENA.
Security forces have managed to arrest 20 terrorists, including three whose capture was a priority for the security bodies. The security source declined to give the names of those arrested for security reasons.
The terrorists were brought to Cairo on military jets for interrogation.
The source added that, despite the difficulty of finding wanted militants, which he described as "ghosts," the results achieved thus far show that the long-term goals of the security plans are being achieved.
The source added that criminals are being recruited from governorates in the Delta to fight the army and the police along with militants already residing in Sinai.
The Armed Forces and the police are cracking down on militants in Sinai, particularly in the north and center of the peninsula. Forces from the Second and Third Field armies are taking part in the operations.
Elements from the Air Force, Navy, Thunderbolt forces, Paratroopers, and the Egyptian Special Forces 777 are also involved.
Edited translation from MENA