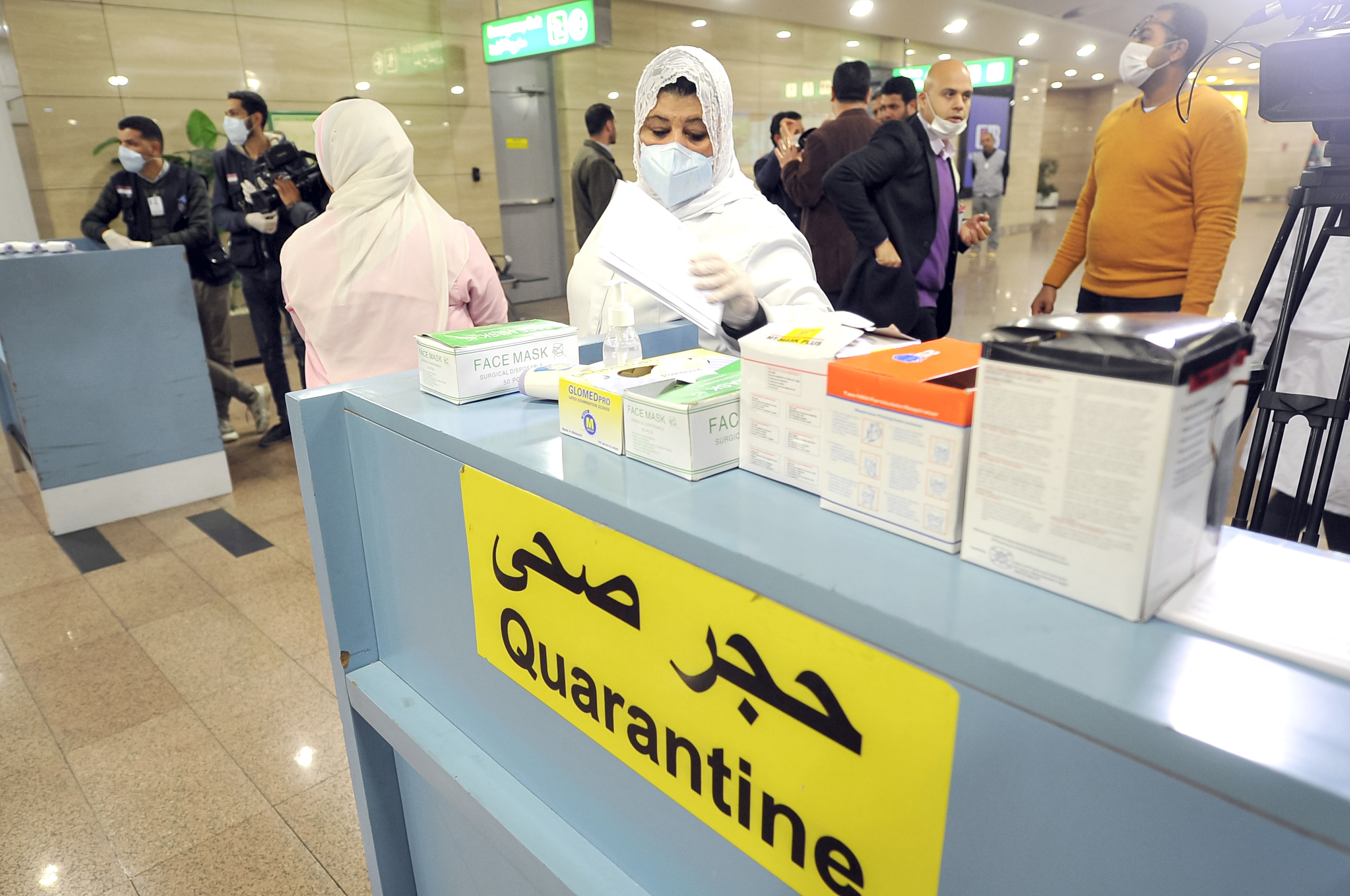 Egypt's Ministry of Health on Sunday has placed several village families under house quarantine for 14 days to prevent the coronavirus from spreading, spokesperson for the Ministry of Health Khalid Megahed said.
Megahed told anchor Lamis al-Hadidy in an interview on the "al-Qahera al-Aan" show that 14 cases out of the 36 died immediately after their transfer to hospitals, with some private hospitals receiving cases already in dire condition due to the virus being discovered too late.
According to Megahed, death rates increased on Saturday and Sunday with most of the deceased being elderly patients and those with chronic illnesses.
These include three people from Minya and Damietta, who died before they could reach a hospital.
Egypt's number of recovered cases reached 121, Megahed said, after five cases infected with the virus left hospitals upon following the World Health Organization's guidelines, while the results of 161 cases that tested positive for the virus later became negative.
Saturday saw 40 positive cases, such as a Jordanian national and 39 Egyptians who were in contact with other positive cases, Megahed said. Six cases died, including a 73-year old Italian national and five Egyptians between the ages of 57 to 78.
The youngest case is of a 37-year old suffering from colon cancer, Megahed said.
During another interview with the "90 minutes" show, Megahed implored people go to the nearest fever hospital if their temperatures rise above 38 degrees, or call hotline 105 for quick help.