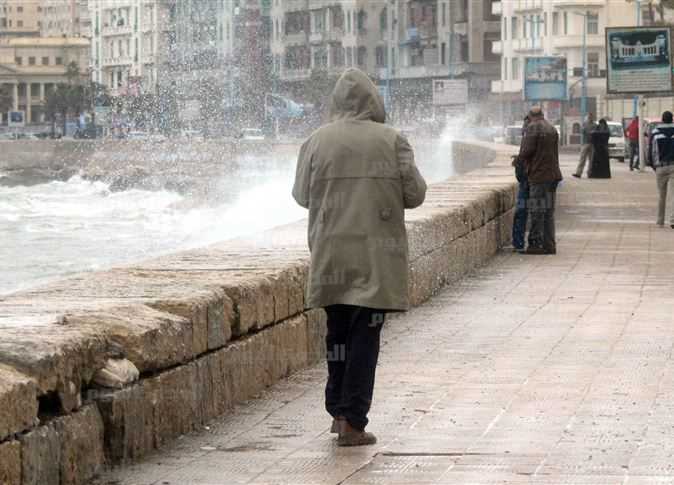 The Egyptian Meteorological Authority (EMA) said on Saturday that the severe cold wave which started last Wednesday will continue until the end of this week.
The director of the Department of Forecasting and Analysis at EMA Mahmoud Shaheen said that the cold weather in the country is normal at this time of the year but differs in that it is persisting for longer.
He explained the reason behind the cold snap as due to air masses coming from southeastern Europe that passed through the Mediterranean Sea, which contributed to reducing temperatures.
He added that temperatures may dip to below zero in Saint Catherine, which is normal at this time of the year.
Shaheen appealed to citizens to wear heavy winter clothes during the early morning and late night periods, especially in the event of light to moderate rain from the middle of this week on the northern coasts.
He said that the temperatures in northern Upper Egypt will drop to four degrees, adding that governorates of northern Upper Egypt at this time of the year experience cold weather reaching cover frost.
The head of Climate Change Information Center and Renewable Energy (CCICRE) at the Agriculture Ministry, Mohamed Fahim warned of a sharp drop in temperatures which may be more severe during the middle of the week at night and early morning hours.
He added that the weather will be very cold even during the day, which necessitates taking precautions by citizens and farmers.
Fahim appealed to citizens and farmers to wear heavy clothes, as the drop in temperatures will be more severe than last week, as the severe drop in temperatures can lead to health problems.
Certain agricultural crops are sensitive to these weather phenomena, he said, especially the mango crop which is particularly susceptible to frost.
He warned that failure to adhere to irrigation guidelines and follow-up sensitive crops may lead to large losses.