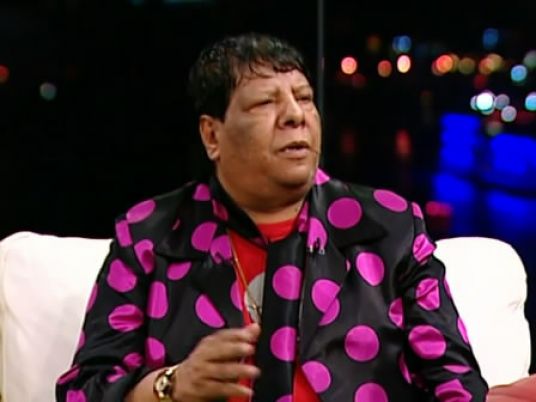 Popular singer Shaaban Abdel Raheem has written a new song in honor of late Attorney General Hesham Barakat in which he attacked the US and Israel, accusing them of planting terrorism in the Arab world through Turkey and Qatar.
The song also vowed revenge for the Attorney General and against terrorism.
"We will not be silent, we will not sleep, there is no consolation for the Attorney General's (death) until the bad guys are handed life sentence or execution. They are criminals who are greedy, and everybody can see and hear, they killed the Attorney General in Egypt and blew up a mosque in Kuwait," the song says.
"I am very sad for the Attorney General. I knew about the news from a friend before it was announced on TV, but I asked him to stop circulating rumors. Then, suddently, I heard the news on TV."
"I decided to write the song in consolation for (Barakat's) death and I called poet Islam Khalil," he said.
"I asked him to include Israel and the US in the song because they are the basis of the problem, and also their allies Qatar and Turkey," Abdel Raheem mentioned.
For the possibility of filing a lawsuit against him after insulting the Emir of Qatar, Sheikh Tamim, and his wife Sheikha Mozah, he said: "We are the ones who should file a lawsuit against them due to their stance against the Egyptian people."
Edited translation from Al-Masry Al-Youm