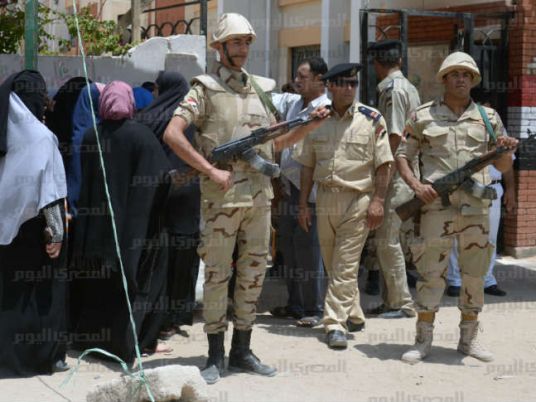 Former Prime Minister Ahmed Shafiq has backtracked on his decision to run for president of Egypt, saying in a Twitter post that he did not consider himself the best person to lead the state in the coming period. He added that his absence from Egypt for more than five years prevented him away from carefully following up on developments in the country.
Meanwhile, the National Elections Commission (NEC) will be holding a press conference today at the State Information Service (SIS) headquarters to announce the timetable for Egypt's upcoming presidential elections scheduled for April.
The SIS official spokesman, Mahmoud al-Sherif, said that the committee is scheduled to announce the date on which candidate can officially start submitting their candidacy papers, the procedures governing the elections, and the procedures and timing of each election stage in a total of 12 decisions to be issued.
He told Al-Masry Al-Youm that the decisions will include conditions for allocating the electoral symbol of each candidate and that a judge is to be assigned to each ballot box. He expected the number of judges to preside over the election to reach about 16,000. The regulations related to civil society organizations that will monitor the election will also be announced at the conference, as well as campaigning regulations and funding.
Mohamed Anwar al-Sadat, MP and head of the Reform and Development Party, called for the abolition of the state of emergency and suspending the protest law during the elections, pointing out that the emergency state has not prevented terrorist attacks.
He accused the government of pressuring presidential candidates saying hotels did not allow him to hold a press conference to announce his presidential bid due to government pressure exerted against hotels.
Khalid al-Balashy, spokesman for the campaign of candidate Khaled Ali, called for the abolition of the state of emergency as it puts restrictions on the movement of candidates and their supporters.
Informed sources expected the emergence of one or two Islamist candidates, one of whom ran in the last presidential election in 2014, which saw current president Abdel Fattah al-Sisi win.
Ahmed Emam, a member of the political bureau of the Strong Egypt Party said that former presidential candidate Abdel Moneim Aboul Fotouh, the party's founder, would not consider running unless there were real guarantees that the elections would be fair.
Edited translation from Al-Masry Al-Youm