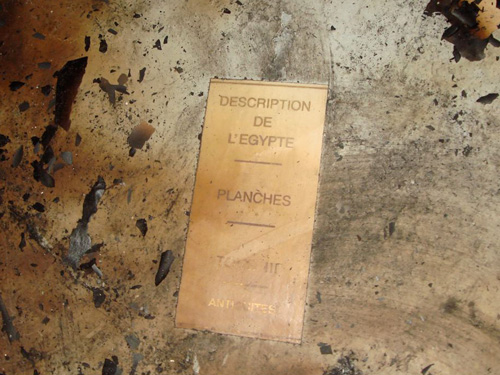 Sharjah emirate ruler Sultan bin Mohamed al-Qasimi of the United Arab Emirates said Monday that he is ready to pay for the full cost of the restoration of the Egyptian Scientific Institute.
A fire broke out Saturday at the institute amid clashes between security forces and protesters.
In a phone conversation with Al-Ashera Masaan show on Dream TV satellite channel, Qasimi said he has some of the original manuscripts that were damaged in the fire, such as "Description de l'Egypte" (Description of Egypt), adding that he is ready to give them to Egypt.
"I am aware of the value of this institute. I believe that this building and other valuable Egyptian buildings should be protected," he said.
Qasimi said he has copies of the burned books in his private library.
He said he has requested a complete list of books that were destroyed in the fire, pledging to send them to Egypt while the institute is being restored.
"I would like to reassure the people that whatever befalls Egypt befalls us as well," he said. "And this is not a favor we are doing. We are returning part of Egypt's favor."
"An Egyptian mission arrived in Sharjah in 1954, at a time when Egypt was in need of hard currency. They were assigned by the Egyptian government, and they taught us and enlightened us," Qasimi said.
"The students then went to the universities of Cairo, Alexandria and Ain Shams. We cannot return this favor, whatever we do."
The Scientific Institute was built in 1798 upon orders from Napoleon Bonaparte, who led the French campaign in Egypt.
Translated from Al-Masry Al-Youm