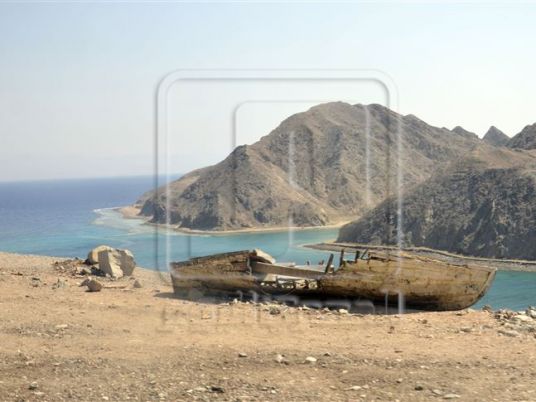 Ahmed Ibrahim, a young man working in the tourism sector in Sharm el-Sheikh, has sent a message to Al-Masry Al-Youm expressing disappointment at the handover of Tiran and Sanafir islands to Saudi Arabia.
Ibrahim said he woke up on April 9 to find that the two islands belonged to Saudi Arabia, in accordance with a recent agreement for the demarcation of maritime borders between Egypt and Saudi Arabia.
Ibrahim said the agreement will have a negative impact on tourism in Sharm El Sheikh, due to the impact on diving centers.
"Tiran island was a main attraction in Sharm El Sheikh for diving and snorkeling trips," he said.
According to Ibrahim, many diving centers in Sharm El Sheikh depended on the island.
"Then suddenly, in a day and a night, we find it under Saudi control!" he wrote.
Ibrahim said that workers in the tourism sector have been frustrated since the January 25 uprising, but after the demarcation agreement was signed, they completely lost hope.
"This time it's different. Despair controls and most of the people are against compromising on the two islands. For the first time, I see supporters of the president against him."
Ibrahim continued: "How could we give up our land that easily? How could we abandon a land irrigated with the blood of our soldiers?
"Tiran was a very popular destination for tourists. People will not forget that our government has been negotiating for months over the [islands], while the people who are the owners of that land were the last to know about it," he continued.
"How come Mr President doesn't want us to speak about the topic again? As if we we are guests in the country or students in class who should only listen and obey!" said Ibrahim, referring to recent comments from President Abdel Fattah al-Sisi, suggesting that the topic was now closed for discussion.
"We hope the president will reconsider the decision and put the people into his consideration," Ibrahim concluded his message.
Al-Masry Al-Youm received another message from Mahmoud Mohamed Abdel Hasib, a tour guide in Sharm El Sheikh who used to swim daily from Nabaq beach to Tiran island. Abdel Hasib lamented the "happy memories he had with the fish and coral reefs of the paradise, which interested the tourists around the world."
Abdel Hasib sent photos of Tiran island as seen from the closest point in Sharm El Sheikh.
"When it comes to Tiran and Sanafir, it means that we are talking about one of the Red Sea paradises where over five million tourists used to go every year for diving and snorkeling. We are talking about history we studied early on in school classes," Abdel Hasib wrote.
"Tiran and Sanafir are Egyptian. I personally am practicing swimming in the Red Sea every day, back and forth from the beach of Nabaq city of Sharm El Sheikh to Tiran Island. You can ever imagine how much fun and how much excitement you feel the closer you get to the island of Tiran, where they can see fish and coral reef."
Tourists prefer trips to Tiran Island to visits to Ras Mohammed reserve, said Abdel Hasib.
He expressed concern over the coral reefs and wildlife at Tiran Island, particularly if oil exploration takes place.
"I will continue to swim back and forth to Tiran Island until I die, and I will always remember the daily happy memories with the fish and tourists," he concluded.

Edited translation from Al-Masry Al-Youm