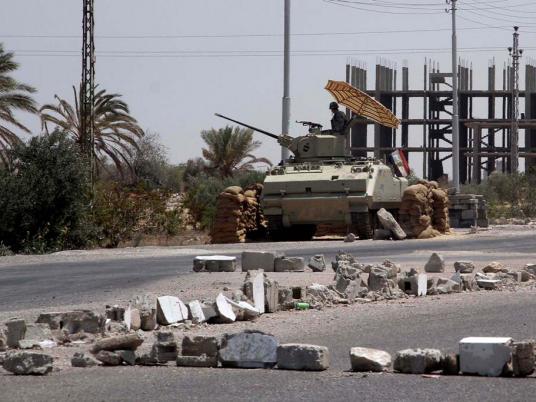 Gunmen reportedly attacked the Sheikh Zuwayed power station in North Sinai on Tuesday, tried to kidnap two employees and exchanged fire with the armed forces before they fled the scene.
Eyewitnesses told Al-Masry Al-Youm that the gunmen used heavy and automatic weapons, and kidnapped two employees.
General Ahmed Bakr, head of North Sinai security directorate, denied any kidnappings. In a statement, he said the rest of the details provided by the eyewitnesses were true.
Sources suggested the gunmen belong to Jihadist groups. There has been an extensive security crackdown on the area on Tuesday but security forces failed to arrest any of the attackers.
Edited translation from Al-Masry Al-Youm