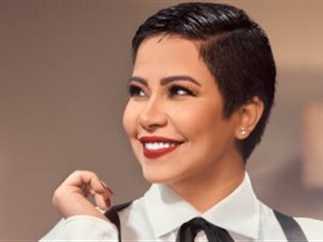 Singer Sherine Abdel Wahab's lawyer Yasser Kantoush filed a complaint to the Attorney General, Hamada al-Sawy, against Abdel Wahab's ex-husband singer Hossam Habib accusing him of a scam.
Kantoush said in the complainant that during their marriage, Abdel Wahab asked Habib to buy a luxury car for her personal use and legally authorized him, as her husband, to complete the procedures for buying the car from the British Automotive showroom.
He added Abdel Wahab agreed to purchase the vehicle at LE 3,250,000.
She also agreed with the showroom that she will transfer the amount from her personal bank account to the showroom's bank account.
She authorized Habib to finish the legal procedures with the showroom, Kantoush pointed out.
Abdel Wahab was surprised with the transfer of the full amount to the account of the exhibition and that Habib received the car papers and registered the car under his own name, not Abdel Wahab's.
When the complainant learned of the incident which Habib committed without her permission or consent, he convinced her that it was no problem because of the existing marriage relationship between them, and agreed to return the price of the car to her or to transfer the car under her name.
When marital disputes broke out between them recently and it was impossible to continue as a family, and they agreed to divorce, she asked him to transfer the ownership of the car under her name or pay its price, but he refused and kept procrastinating, Kantoush stated.
At the end of the communication submitted to the Public Prosecutor.
Subsequently Abdel Wahab demanded that the traffic police do not grant Habib the licensing papers until the dispute is resolved and the investigation is completed.