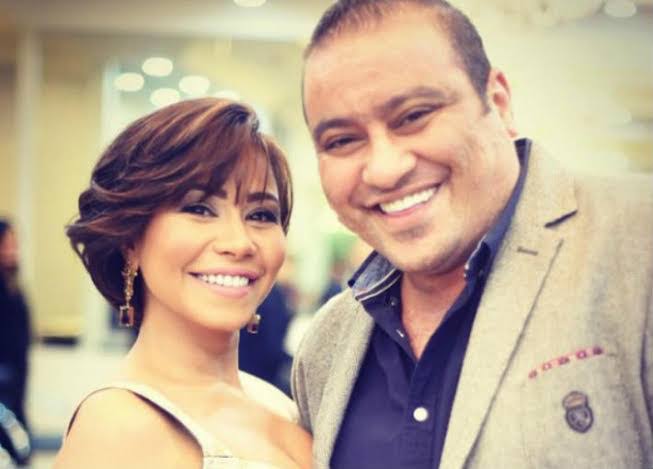 Singer Sherine Abdel Wahab's lawyer, Yasser Kantoush, acknowledged that a medical report belonging to Abdel Wahab confirmed her need to stay in hospital for treatment, while her brother confirmed that she was abusing drugs which prompted him to take her to hospital.
Kantoush said, in televised statements, that the hospital specialists explained that she needed a month for treatment, but she had the right to leave the hospital to be treated wherever she desired.
Kantoush added that some of her friends offered to send her outside Egypt for treatment.
During the past few hours, Abdel Wahab's name went viral on social media, and many fans of the artist searched for the latest news about her, after news of her being beaten by her brother, and forced to enter a hospital against her will were circulated.
Meanwhile, her brother, Mohamed Abdel Wahab, claimed that she was being pursued by a gang as her ex-husband, singer Hossam Habib, was working to destroy her.
"My sister is pursued by a gang. A mobile spying app has been installed on her phone, and one of her companions brought her a 'Sheikha', who takes thousands of pounds," Abdel Wahab said in televised statements.
"I will not leave my sister unless she is back to her audience and her family. You must stand by us. This man has uses nepotism and threatens us," he added.
The brother continued: "Yasser Kantoush filed a claim against me only yesterday, while I took my sister to a hospital three days ago. Where is the Lawyers Syndicate to ask him why he filed such a claim? This is a gang."
Abdel Wahab's brother stressed that he did not assault her, as was rumored, adding: "My sister is now pursued by the gang of Hossam Habib and Sarah al-Tabakh. My sister is lost and is falling aparat. I did not hit her and did not assault her."
Habib returned to Sherine about a week ago a car that she bought with her money and Habib registered under his own name without Sherine's consent, according to a claim filed by Sherine against Habib.
Habib returned the car on condition that Sherine backtracks on the claims she filed against him, her brother said.
Habib on the other hand did not backtrack on claims that he had filed against Sherine, he added.
"He did not backtrack on the claims. They deceived her. And [both Habib and Sherine] were back together and they talked on Whatsapp. She continued to live in the apartment she hired in the Fifth Settlement," the brother added.
He claimed that both Sherine and Habib abused drugs in that apartment, where he escorted Sherine to hospital for treatment.
Shock and confusion has come to Sherine's fanbase after her attorney claimed she had been severely beaten and taken to hospital by her brother, after she gave up the exchanged legal cases against her ex-husband Habib.
The attorney said thta the singer's brother had beaten her and forced her to enter a hospital and undergo treatment, and refused to let her return to her ex-husband.
The artist's lawyer submitted a complaint to the Public Prosecution to get her out of the hospital.
Sources close to Sherine say she is receiving treatment due to psychological issues, and is also in physical therapy for a cruciate ligament injury.
Different sources close to the singer confirmed that she had been in a psychiatric hospital in the Heliopolis area over the past few days, and not in an orthopedic hospital, after she announced a few days ago that she had slipped and fallen and was injured by the cruciate ligament.
The sources indicated that Sherine suffers from psychological problems and needs treatment away from any pressure, especially with the attempts of Habib to restore their relation again, which they say is what her family is trying to avoid.
Reconciliation
Sherine issued a statement earlier in October confirming she maintains great respect for her ex-husband, following their public reconciliation.