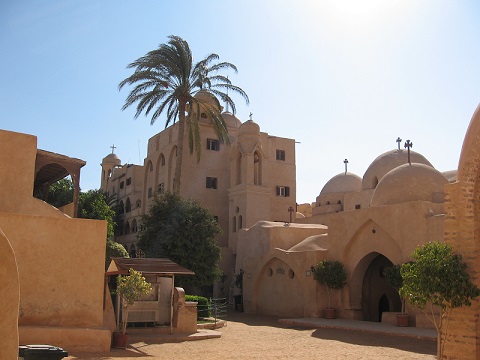 Two people, one of them a Christian nun, have been shot dead in the Wadi al-Natrun area, according to an Interior Ministry official.
In the incident, which took place on a side road close to the Cairo-Alexandria Desert Road, two cars were hit with gunfire by unknown assailants, injuring at least three people, two of whom later died.
One of the vehicles hit by gunfire was being driven by a man named Bassem Botros Antonios, with three nuns and a doctor on board. One of the nuns was struck by a bullet and killed.
The other two victims were Abd al-Halim Hemeida Abd al-Kereem and his son Hamza, who were traveling in another vehicle. Both father and son were hit by bullets, but only Hamza survived his injuries.
According to the Interior Ministry, Hamza later told investigators that he knew the identity of the shooters, stating that they came from a family in the Wadi al-Natrun area that is involved in a feud with his own family.
Police are still seeking the killers and are taking seriously the possibility that a family feud is behind the incident, rather than a sectarian attack aimed at Christian nuns.
A week ago, Islamist militants shot and killed Father Rafael Moussa of the Mar Girgis church in Arish, capital of the North Sinai province.
Edited translation from Al-Masry Al-Youm