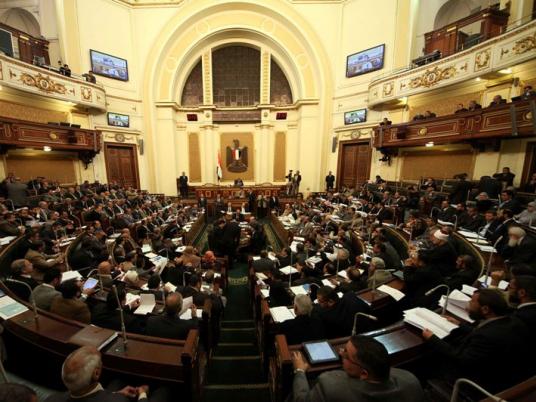 Following a legislative committee meeting Sunday, the Shura Council is inclined to approve a proposal submitted to it by Ihab al-Kharrat, chairperson of the human rights committee, to divide electoral constituencies according to the number of voters, not population.
The Cairo Administrative Court had ruled earlier this month to suspend the parliamentary elections slated for 22 April on the grounds that the council, which is dominated by an Islamist majority, did not send the elections law back to the Supreme Constitutional Court after the court requested certain amendments to it.
The new Constitution grants the Supreme Constitutional Court prior supervision of laws governing presidential and legislative elections, as well as those for local councils, to determine their constitutionality.
But Shura Council members are trying pass new legislation to evade suspicion of unconstitutionality for the next House of Representatives that would nominate a prime minister jointly with the president. They fear it would be dissolved by court order, as happened to the previous house in 2012.
The council is aware of the 10 reservations about the election law that the Supreme Constitutional Court relayed to it, but it did not fully commit to those reservations, nor did it send the law back to the court to endorse it.
One such reservation was that the division of the electoral constituencies did not provide a fair representation of the population and the governorates.
Observers say the allocation of parliamentary seats is seriously flawed. For instance, while Ismailia has a population of 1.08 million and Suez just 576,000, both governorates have six seats in Parliament.
But the Shura Council and the government believe that dividing the constituencies according to the number of voters — which is 54 million out of 92 million Egyptians — does not contradict the Constitution.
Sobhi Saleh, leading Freedom and Justice Party figure and legislative committee chairperson, said it was the Supreme Constitutional Court that divided the constituencies based on the number of registered voters.
Administrative Development Ministry representative Ahmed Kamal said the margin of error in Kharrat's proposal is 7 percent, which is better than the 9 percent found in the challenged elections law, because the voters database is derived from maps, not addresses.
Also, dividing the constituencies according to population may require a demarcation of the governorates' boundaries to ensure that the seats equally and significantly represent all governorates, which the council finds to be a difficult task.
Opposition groups criticized the Shura Council for hastily passing an elections law that violates the Constitution, which is why most liberal and leftist parties have decided to boycott the upcoming elections.
Edited translation from Al-Masry Al-Youm