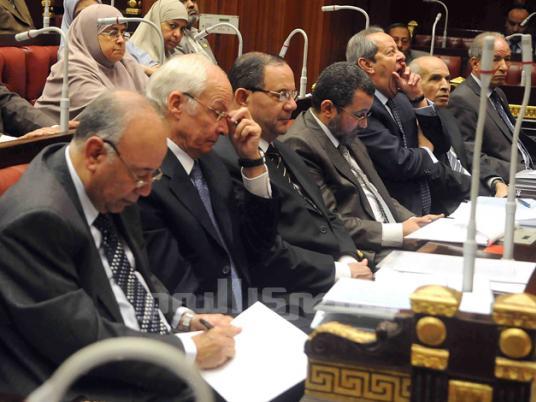 A group of Shura Council employees demonstrated on Wednesday in front of the Cairo office of council speaker Ahmed Fahmy.
They were protesting the appointment 90 staff members they claim are affiliated with the Muslim Brotherhood's Freedom and Justice Party.
The protesters said it was unfair they had been overlooked for key positions and claimed they are being persecuted unfairly for serving under Hosni Mubarak.
Demonstrators also said they would not give up their posts to new hires from the FJP and that they h
ad not been adequately compensated for their overhead costs or received bonuses for two months.
Edited translation from Al-Masry Al-Youm