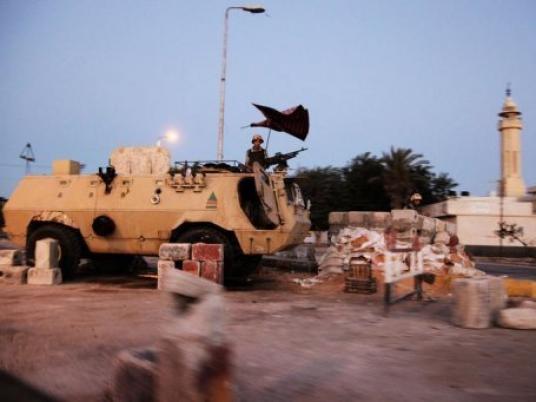 Sinai tribes will give the government until 30 January to cancel the defense minister's decree banning land ownership in the eastern border area — otherwise, they will revolt, tribal sources said on Monday.
The tribes threaten to block the international road to Rafah and roads leading to the industrial area in central Sinai until their demands are met, the sources added.
The security forces have tried and failed to cancel a tribal conference to discuss the matter, as various political sources are supporting the conference, the sources said.
"We did not invite government officials to the conference," said Ibrahim al-Maneay, head of the Federation of Independent Tribes. "The government has no choice but to cancel the ban."
Eid Abou Senger, a tribe member, said military intelligence chief Mahmoud Hegazy promised the tribe elders that the ban would be lifted.
The ban is affecting 10,000 families, said conference organizer Saeed Atiq.
"The elders who agree with the government speak only for themselves," Atiq said, threatening that protests may become violent if the problem is not resolved.
In December, Defense Minister Abdel Fattah al-Sisi banned private ownership, rental and use of nearly all land in the 5 km stretch of property along the eastern border with Gaza and Israel, with the exception of Rafah.
Sisi also banned the private ownership, rental and use of land on islands, protectorates and archaeological sites in the Red Sea Governorate.
Military sources told Al-Masry Al-Youm on 13 January that Sisi is studying the tribes' demands, and how to accommodate them without going back on his decree.
Edited translation from Al-Masry Al-Youm