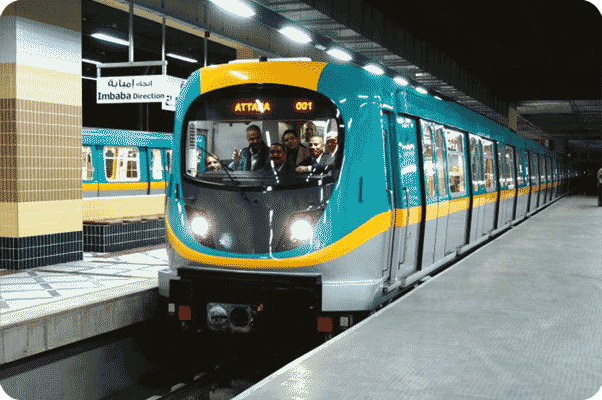 President Abdel Fattah al-Sisi issued on Thursday Presidential Decree No. 76 of 2019 approving a government agreement with the European Investment Bank (EIB) for the development and renovation of the Cairo metro's first line, under which the bank will provide a loan to Egypt worth 350 million euros.
The decree was published in the Official Gazette on Thursday.
Minister of Transport Hesham Arafat met at the end of 2017 with delegations from the European Investment Bank (EIB) and the World Bank (WB) to discuss cooperation in various fields of transportation.
Arafat also previewed the ministry's plan to rehabilitate the metro's first and second lines in anticipation of obtaining a loan worth 75 million euros for the second line.
Arafat clarified that the work of rehabilitating and upgrading the first line will be divided into two stages.
The first stage will include renewing infrastructure, systems, and signals, while the second stage will include the installment of movable units.
Arafat also discussed the current situation of the third metro line with the EIB, which dedicated 600 million euros to finance its construction.
Translation edited from al-Masry al-Youm