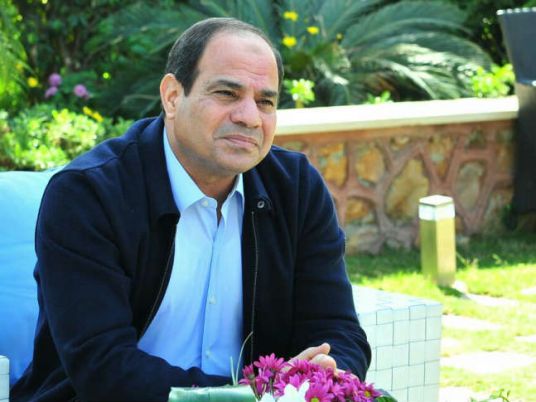 President Abdel Fattah al-Sisi hailed on Saturday the performance on judicial bodies as judges mark the celebration of Judiciary Day, asserting that the Egyptian judiciary is independent from outside influence.
In a speech at the High Court in Downtown Cairo, Sisi stressed that the Egyptian judiciary enjoys independence based on the constitution which he said ensured "separation between state authorities."
The president lauded judicial bodies which he said "enable Egyptians to obtain their rights and realize their duties," stressing that he has been anxious to preserve judicial independence against suspicions of intervention or influence on investigative processes.
Sisi also said he trusts the judiciary's ability to handle social developments "away from doctrinal or political biases," noting that among his earliest decrees was the formation of a panel for legislative reforms that is tasked to review draft laws proposed by state bodies.
Many critics have accused the Egyptian judiciary of being heavily influenced by politics while handling cases involving anti-regime opponents on charges of breaking protest laws and terrorism since the ouster of former president Mohamed Morsy. The accusations heightened after the acquittal of former president Hosni Mubarak and many of his regime figures from charges of murder and corruption.
In response, the Egyptian state has occasionally assert that its judiciary operates freely.