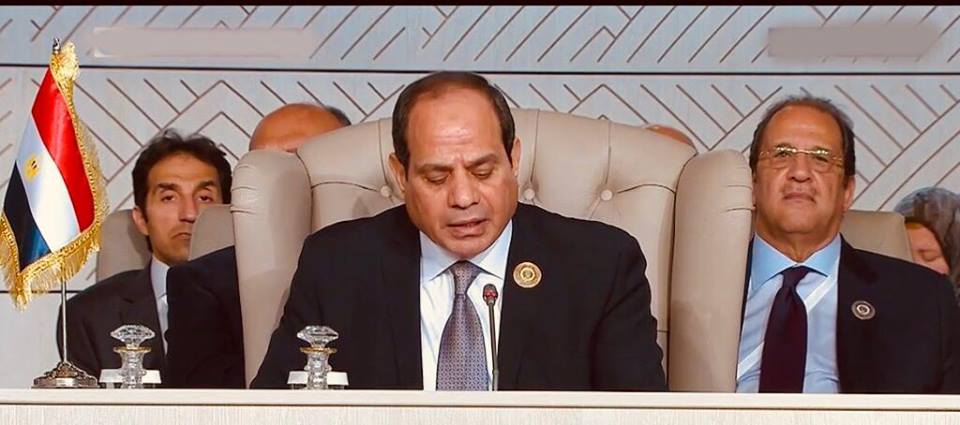 President Abdel Fattah al-Sisi stressed in his speech to the United Nations General Assembly on Tuesday that the challenges facing the world oblige everyone to open an in-depth discussion on work carried out through the United Nations and to affirm commitment to an effective and just international order based on dialogue and cooperation, promoting a culture of peace and mutual respect.
Sisi said that Egypt, as a founding member of the United Nations and a number of regional organizations, has always sought to face the most important challenges in the world.
He stressed Egypt's readiness to intensify its international cooperation and its coordination with the United Nations, especially with regard to addressing terrorism.
Sisi stressed the importance of removing Sudan from the list of states sponsoring terrorism in recognition of the positive transformation it has achieved and to enable its government to face economic challenges through interaction with international economic institutions.
Sisi also stressed Egypt's keenness on the development of the Nile Basin countries, adding that Egypt understands Ethiopia's motives behind the construction of the Renaissance Dam, but also mentioning that the nation has not not conducted adequate studies on its negative effects on downstream countries, including Egypt.
Negotiations started four years ago to reach an agreement governing the filling and operation of the Renaissance Dam, but unfortunately, these negotiations have not produced the desired results, he added.
He stated that Egypt is still hoping to reach an agreement to achieve the common interests of the people of the Blue Nile, a tributary of the Nile, in Ethiopia, Sudan and Egypt.
Sisi further referred to the need for decisive action to end the prolonged crisis in Yemen through a political solution. He also called for the interference of non-Arab regional parties to cease, as they seek to undermine Arab national security.
In other Middle East Matters, US President Donald Trump called for tightened pressure on the Iranian economy, saying that no country should support Iran's "bloodlust."
He said his country has the most powerful army in the world, but hopes not to use such force.
French President Emmanuel Macron expressed his hope for progress on Iran in the coming hours after he held direct and frank talks with his Iranian counterpart Hassan Rouhani to try to find common ground.
Edited translation from Al-Masry Al-Youm