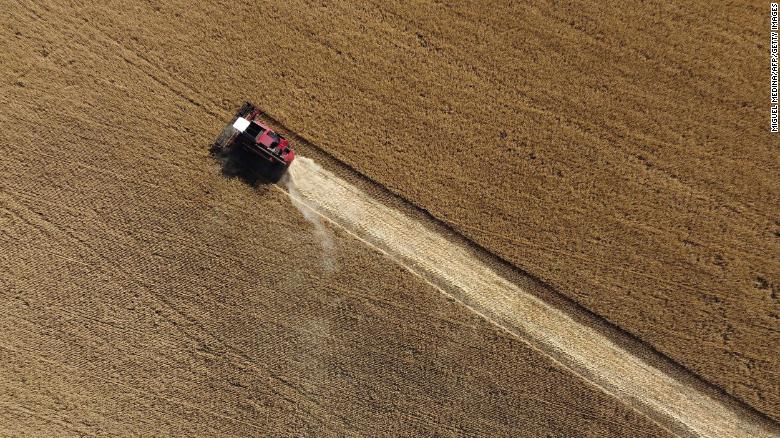 Egyptian President Abdel Fattah al-Sisi called to put an end to the rise in grain prices during his speech at the plenary session of the second Russia-Africa summit, held in St. Petersburg from July 27 to 28.
"I stress the importance of urgent solutions to the grain and fertilizer crisis, along with searching for support in the field of agricultural technologies for Africa," Sisi said.
"We are facing a huge number of challenges that threaten the determinants of the security of the continent and the rights of future generations," he added, stressing that the summit comes in a very complex international circumstance and a general state characterized by a high degree of polarization.
He also stressed the importance of taking into account the needs of developing countries, especially in Africa, with regard to the severe economic repercussions resulting from conflicts and challenges – specifically in the food security, supply chains and energy fields.
Sisi called for searching for innovative financing mechanisms that support agricultural and food systems in Africa, and to reach a consensual solution on the grain export agreement that takes into account the demands and interests of all parties and puts an end to the continuous rise in grain prices.