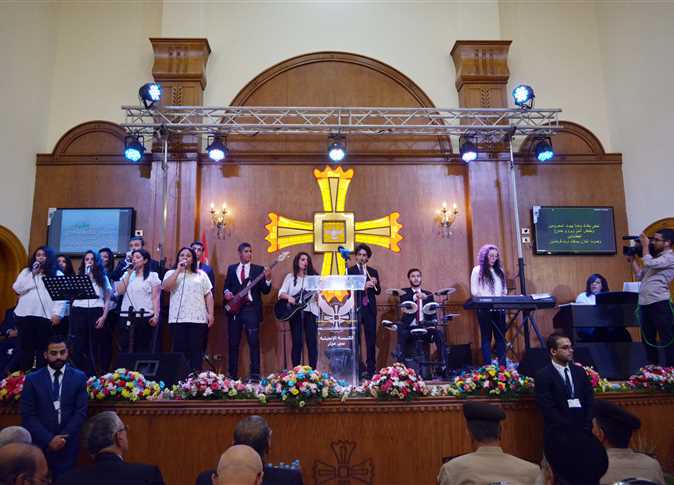 President Abdel-Fattah al-Sisi dispatched the Secretary General of the Presidency Karim al-Diwany to attend the Evangelical Church's celebrations of Christmas, held on Friday.
Head of the Evangelical community in Egypt Andrea Zaki led the Mass attended by other senior officials including the transport minister, the culture minister, former Secretary General of the Arab League Amr Moussa, MPs and others.
Egypt has three main Christian denominations: the Orthodox, the Catholic and the Protestant or Evangelical. Each sect celebrates Christmas on a different date, although rituals are often the same.
The Coptic Orthodox Church, Egypt's largest Christian community, headed by Pope Tawadros celebrates Christmas on January 7 each year.
Catholics, who follow the Church of the Vatican headed by Pope Francis, celebrate Christmas on December 25 each year.
Protestants or the Evangelical Church, who follow the religious reform movement of Martin Luther, meanwhile celebrate Christmas on the first Sunday of each year.