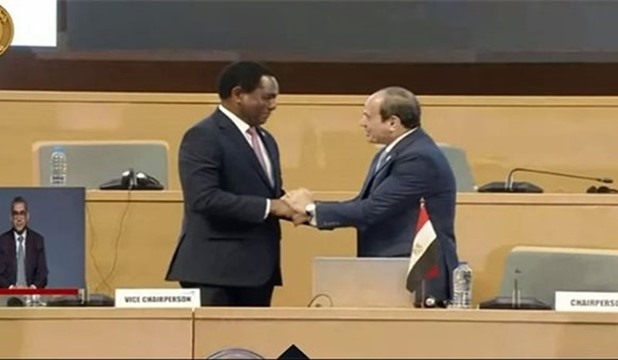 President Abdel Fattah al-Sisi on Thursday handed over his Zambian counterpart Hakainde Hichilema the presidency of the 22nd Summit of the Common Market for Eastern and Southern Africa (COMESA).
The chairmanship council of the summit comprises Zambia as the president, Burundi as vice-president and Egypt as a rapporteur, announced president Sisi, while handing over the presidency of the summit.
The COMESA is a regional economic agreement that comprises 21 member states; including Egypt, Democratic Republic of the Congo, Comoros, Eretria, Djibouti, Sudan, Somalia, Zambia, Uganda, Libya and Tunisia.