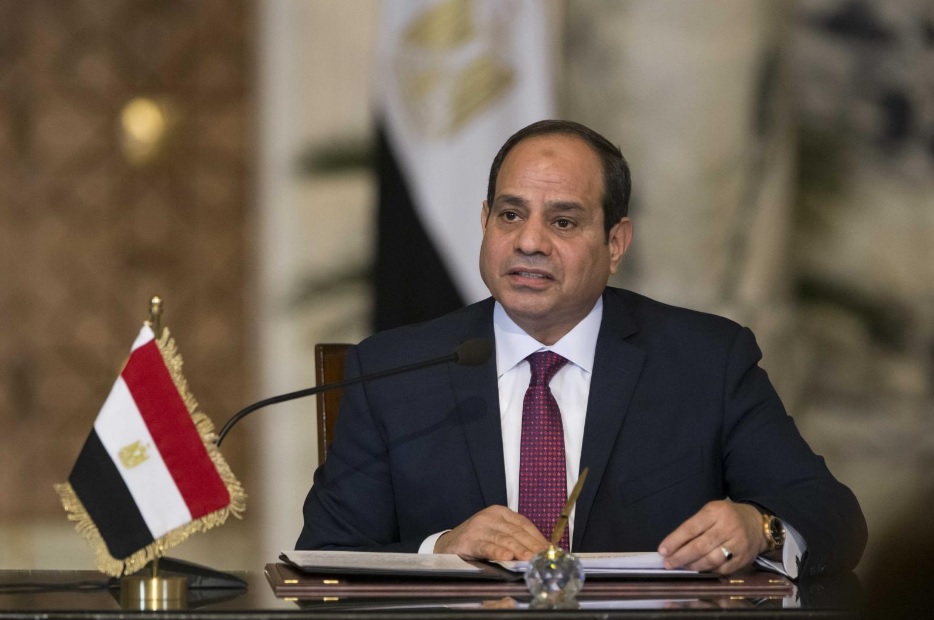 President Abdel-Fattah al-Sisi expressed hope that Egyptians will participate in high numbers in the coming presidential elections, whatever their views and opinions are, to express their free will and contribute to building the country and enhancing its stability and freedom.
Sisi added during his visit to the Ministry of the Interior on Wednesday that the participation of Egyptians in the elections "represents support to the state and its project."
It is also a national duty in the interest of Egypt, he said.
Sisi was accompanied during the visit by Prime Minister Sherif Ismail, Minister of Defense and Military Production Sedqi Sobhi, Chief of Staff of the Armed Forces Mohamed Farid, Acting Chief of the General Intelligence Abbas Kamel, and a number of ministers and senior leaders of the police and armed forces.
"If all eligible voters take part in the elections and one-third of them vote 'no', it will be better than if half of eligible voters participate and most of them vote 'yes'," Sisi said, pushing for a high turnout of voters in the elections.
"We promise to be honest toward each vote," he added.
"Participate and [vote] 'no' in the elections, because 'no' also gives a good impression of Egypt," Sisi continued.
The president held a meeting with the prime minister, ministers and senior leaders of the police and armed forces to discuss the latest developments of the security situation in the country, presidential spokesperson Bassam Rady said.
Sisi paid tribute to the police and their role in controlling security and stability throughout the country, with the aim of enhancing citizens' sense of safety.
Edited translation from Al-Masry Al-Youm