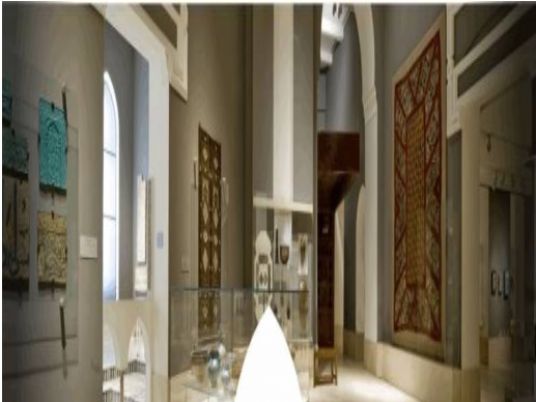 President Abdel Fattah al-Sisi inaugurated the Museum of Islamic Art on Wednesday morning after the restoration work was completed, according to a statement from the presidency.
The museum suffered damage in a suicide car bomb attack at Cairo Security Directorate near the museum in January 2014.
The museum includes hundreds of rare manuscripts and more than 100,000 artifacts representing different Islamic eras.
According to the statement, the prime minister, the ministers of interior and international cooperation, and the Cairo governor attended the inauguration as well as the ambassadors of countries that have contributed to the museum's renovation project including the United Arab Emirates, the United States, Switzerland. UNESCO and Italian Foreign Ministry representatives were also in attendance.
"The inauguration of the Museum of Islamic Art today came three years after damage caused by a terrorist attack which targeted Cairo Security Directorate located opposite the museum in the neighborhood of Bab al-Khalq on January 24, 2014," the statement read.
Minister of International Cooperation Sahar Nasr said during the inauguration that the ministry saved LE50 million thanks to grants from the Emirati and Italian governments.
The Italian government's grant for the restoration of the museum was equal to US$800,000, while the US Agency for International Development grant was LE1 million, according to the statement.
According to the museum's official page, one of the most important challenges for the venyue was the old display system of artifacts which existed before the bombing, as only 1,500 artifacts could be displayed back then.
A new display system was developed by the museum's officials so that up to 4,400 pieces can be on display.
Sixteen additional display windows were created, and three new halls were built. Three old halls were renovated, the most important of which was the entrance hall.
Plexiglass was used in the manufacture of display windows as it does not react chemically with artifacts, the page added.