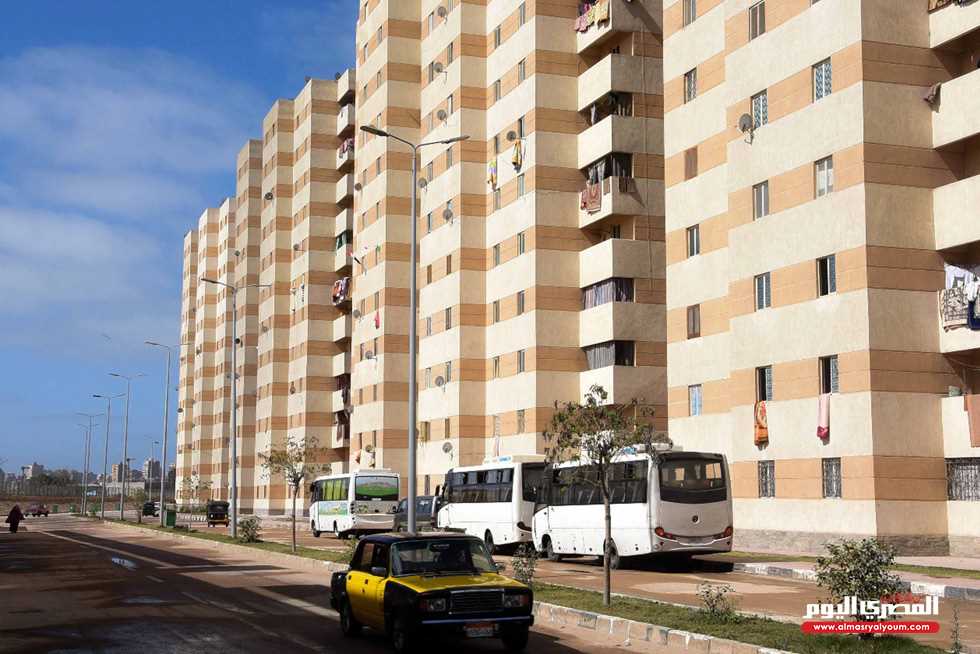 Egyptian President Abdel Fattah al-Sisi on Wednesday inaugurated the housing project "Bashayer al-Khair-2" in the Ghait al-Enab region of the Alexandria Governorate.
The ceremony was attended by Prime Minister and Housing Minister Mostafa Madbouly, Commander-in-Chief of the Armed Forces Mohamed Zaki, and a large number of various ministers and senior state officials.
"Bashayer al-Khair-2" is the second stage of a project to continue urban development at the Ghait al-Enab area, the first phase of which covered 1,632 housing units. The second phase aims to constructing 18 blocks and single buildings with a total of 37 buildings which include 1,869 housing units.
The project also includes many other services, shops and commercial malls in the ground and first floors, and the housing units came equipped with furniture and all the necessary equipment.
The commander of the Northern Military Region in Alexandria, Major General Ali Adel Ashmawi said that this project is a unique model of social solidarity and is compelling evidence that the cooperation between state institutions and sincere businessmen will inevitably bear fruit if the intentions are good and  it comes in the best interest of Egyptian society.
"As part of the preparation of this project, all slums, random buildings and constructions have been removed," Ashmawi said.
He said that under the directives of President Sisi, all work for the project was completed in the record time of one and a half year, in order to quickly meet the needs of the people of the area and provide them with decent housing.
Ashmawi explained that the project provides better quality of life for about 10,000 citizens, and includes four elevators for each residential block, a commercial area of 17,000 square meters consisting of 338 shops in the ground floors, 13 commercial malls, and several green areas.
Ashmawi said that this project is not the end of the development work in Ghait al-Enab, as there are other projects such as "Bashayer al-Khair-3" and "Bashayer al-Khair-5" which in total will reach 600 buildings with about 30,000 housing units on a land area of 225 acres.
He added that the units are fully furnished, with electrical appliances and all necessary facilities.
Edited translation from Al-Masry Al-Youm