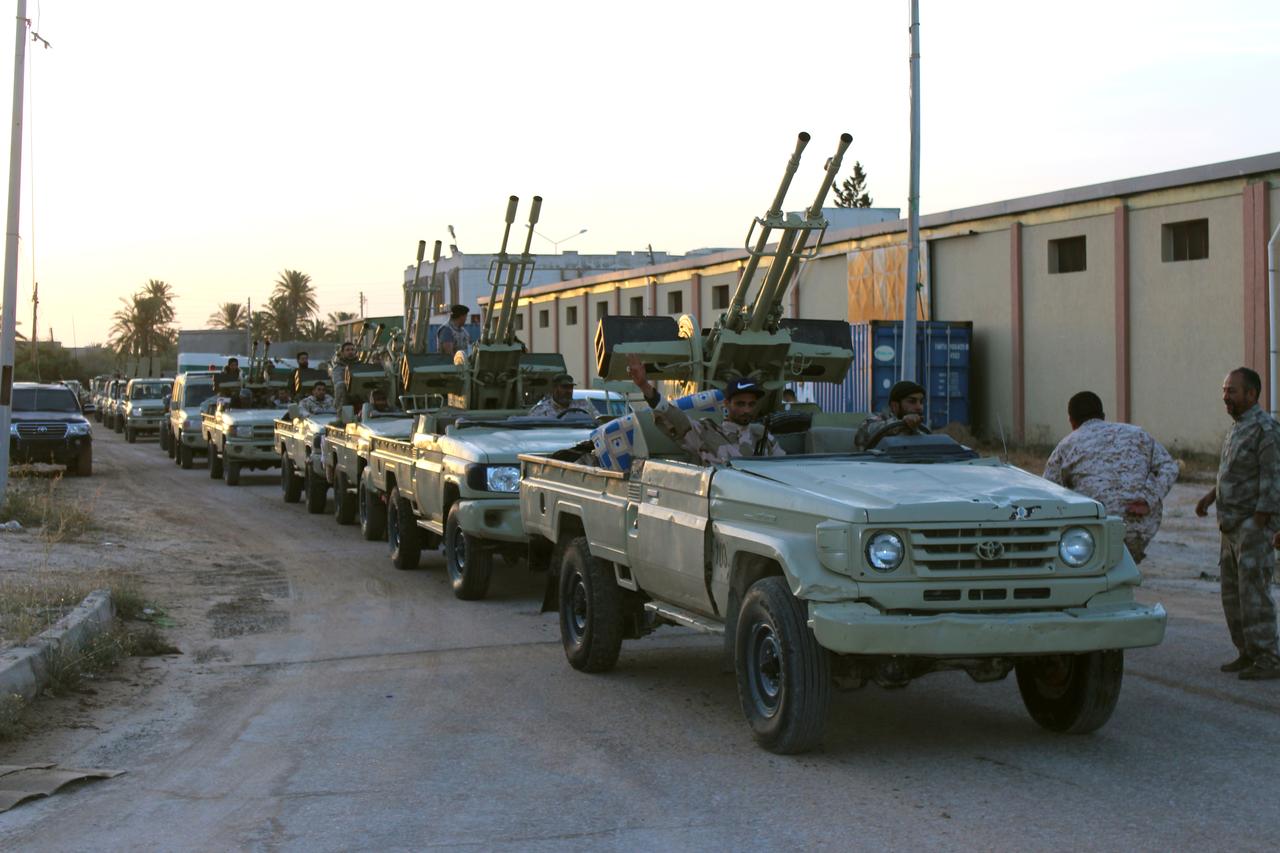 Egyptian President Abdel Fattah al-Sisi and Italian Prime Minister Giuseppe Conte discussed the situation in Libya during a recent phone call, with Sisi stressing what he said were efforts made by military commander Khalifa Haftar's Libyan National Army (LNA) in the fight against terrorism and violent extremism.
During the phone call, Sisi also emphasized the importance of stability in the war-torn country, according to Presidential Spokesperson Bassam Rady. 
The LNA launched a military offensive last spring to capture Tripoli from militias allied to the UN-backed Government of National Accord (GNA), which is led by Fayez al-Sarraj.
Sisi said terrorist organizations threaten Libya and regional security in the entire Mediterranean region, rejecting what he called foreign interference in Libyan internal affairs.
For his part, Conte emphasized his country's keenness to resolve the ongoing crisis in Libya, which he agreed represents a threat to the security of the entire region.
Meanwhile, Turkish President Recep Tayyip Erdogan has began preparing for a Turkish military intervention in Libya to support the GNA, which has also been backed by Qatar and Italy. Egypt, France, Russia, Jordan, and the United Arab Emirates have supported the rival LNA. 
Erdogan announced this week that Sarraj's Tripoli-based government had requested that Turkey send military forces to support the GNA against Haftar's offensive.
Erdogan expects to get the green light from Turkey's Parliament between January 8-9, which would mean deployment of Turkish troops as early as next month.
Turkey is set to provide various kinds of support to the Tripoli-based government in their fight to fend off Haftar's self-styled Libyan National Army, Erdogan said.
Tunisia will also provide political support to the Sarraj government, according to Erdogan, who urged Tunisia, Qatar and Algeria to take part in the upcoming Berlin conference on the Libyan crisis.
However, Minister of Interior of the GNA Fathi Bashagha told reporters during his visit to Tunisia on Thursday that Libya has not yet submitted a formal request to Ankara for the deployment of Turkish troops, adding that the government would formally request Turkish military support if the war in the capital escalates.
Adding to the confusion, Tunisia has rejected Bashaga's earlier statements about Tunisia joining the Turkish alliance in Libya, stressing its neutrality in the Libyan crisis and denying any intention of joining the Turkish coalition. 
Meanwhile, the battle for Libya's capital continued to rage. The LNA carried out air strikes on the city of Misrata on Wednesday evening and Thursday morning, following the end of Haftar's deadline for Sirte and Tripoli militants demanding their withdrawal. 
Edited translation from Al-Masry Al-Youm