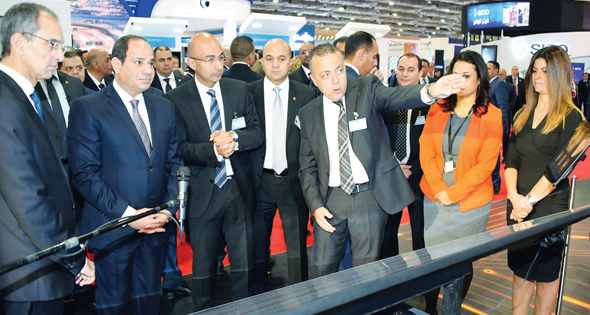 Egyptian President Abdel Fattah al-Sisi has launched a mass initiative in app and video game development on Monday, aiming to build the capacities of 10,000 young Egyptians and Africans to develop software using modern technologies.
The initiative will motivate the establishment of 100 Egyptian and African start-ups.
During the inauguration of the Cairo International Exhibition and Conference on Telecommunication and Information Technology (ICT 2018, November 25th-28th), Sisi added that Egypt was keen on upgrading its infrastructure of communication, building smart cities, and empowering individuals with digital services.
Sisi asserted the country's strategy to develop education and build human capabilities that would be the cornerstone of national progress.
Egypt is moving to digitize many of its services for use in apps. Most recently in October, Transportation Minister Hisham Arafat announced the country's first smartphone application for trains.
The app will help train commuters by providing an online ticketing system, as well as an information guide on all trains including their prices and timings. He added that this app will save time and effort when obtaining a train ticket.
Edited translation from Al-Masry Al-Youm.