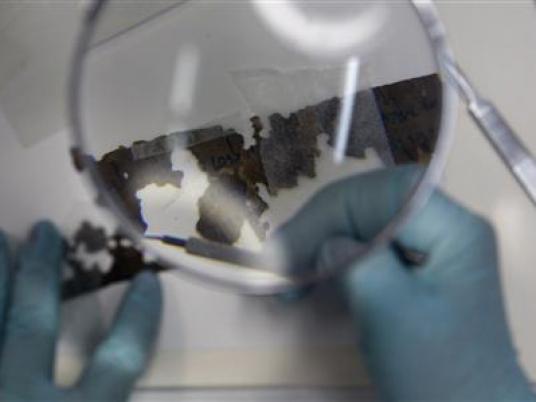 President Abdel Fattah al-Sisi held a meeting on Sunday with the Cabinet, the governor of the Central Bank of Egypt, the general intelligence chief and the head of the Administrative Control Authority.
The meeting addressed the control authorities' efforts to fight corruption and discussed the implementation of the economic decisions taken recently to float the pound and eliminate the currency exchange black market, said presidency spokesman Alaa Youssef.
He added that the meeting discussed as well the resolutions adopted by the Supreme Investment Council during its first meeting, which was held last week, he added.
The president stressed during the meeting the need that all ministries take necessary measures to activate the economic decisions which would ensure confidence in the Egyptian economy and achieve monetary stability. He asked that the Supreme Council for Investment follows up in its next meeting the implementation of the resolutions it has passed to ensure that investors would take advantage of them soon.
Sisi stressed the need to continue the expansion of the social protection programs, which will contribute to mitigating the effects of those decisions on low-income people.
The meeting discussed the security situation, as it reviewed the security services' efforts in addressing various criminal and extremist hotspots and strengthening security at state agencies and vital installations.
In a related development, informed sources said that Egypt's US$12 billion loan agreement with the International Monetary Fund will be discussed Monday by the IMF board. The agreement will be signed by the end of this week, the sources added.
The Egyptian official who will sign the agreement will be determined later, according to the sources. It will be either the CBE governor or the finance minister, they said.
Either official will travel to Washington to meet IMF senior officials to discuss reformatory measures taken by Egypt and the possibility of taking a US$500 million grant from the IMF and the World Bank beside the first batch of the US$12 billion loan, according to the same sources.
Edited translation from Al-Masry Al-Youm